Android, with over 2.8 billion users globally, is the most widely used mobile operating system in the world. However, its default lack of encryption for internet traffic leaves user data vulnerable to prying eyes. Unencrypted data transmitted from an Android device can be easily viewed without the need for hacking or alteration. Therefore, setting up a proxy server on your Android device is crucial to manage your mobile network's inbound and outbound traffic, ensuring that all your data and information remain safe during transmission.
A proxy server helps maintain online privacy and security by acting as an intermediary between your device and the internet. Android allows you to set up different proxy settings for individual Wi-Fi connections. All requests from your device go through the proxy server, which hides your IP address and encrypts your internet traffic, making it difficult for anyone to intercept or view your online activities.
Requirements:
Before you start, make sure you're using a trusted proxy provider. You'll need your proxy authentication credentials, which include the following:
• Proxy Address
• Port
• Username
• Password
You can get these from your network administrator or from your proxy service provider. Here's an example of the credentials below using Geonode: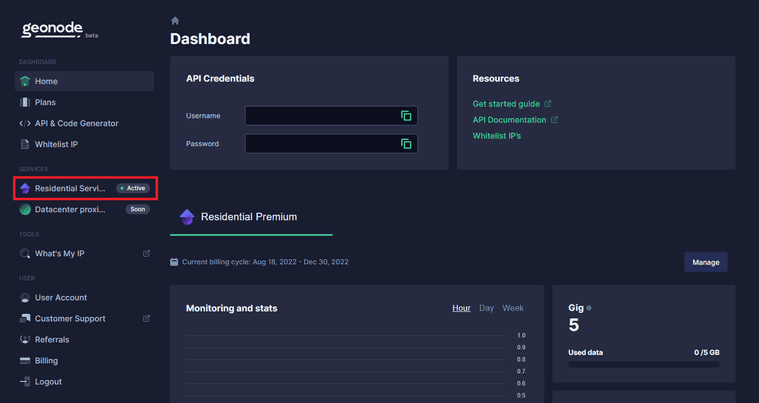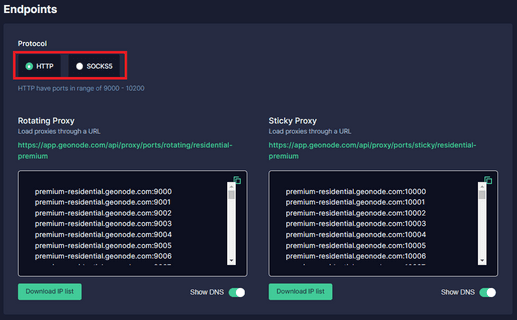 This article provides a comprehensive, step-by-step guide on using proxies with your Android device to help you keep your information secure.
Note: The connection type is HTTP only when using proxies for a mobile network.