When titans of the mobile tech industry chose to have Android as the operating system for their mobile devices, it comes as no surprise that it has become the most popular operating system for smartphones in the world with over 2.8 billion users scattered around the globe. Its ability to enable manufacturers and a high degree of customization for their platform is a big reason for its popularity, especially when compared to its IOS counterpart.
A big outlier for it, is the fact that Android's operating system does not encrypt internet traffic by default, so the data being transmitted from your device is viewable to any person who can capture it. This means that access to unencrypted traffic is available without hacking into your device or altering the way that you use it. So, it's of critical importance that you set up a proxy server to manage both your mobile network's inbound and outbound traffic for you, ensuring that all your data and information remains safe during transmission.
Android allows you to set up different proxy settings for individual wi-fi connections. This will work for all web browsers like google chrome but may not work for different apps since app developers decide whether to use android's proxy settings or not. It's pretty simple to set a proxy server up as detailed below.
This is a complete, step-by-step guide to using proxies with your android device.
Here are the steps you need to follow:
Go to your android phone's wifi settings
Enter the connected network's proxy settings
Choose an option you want to go with: automatically change proxy settings or manually enter them yourself
Input the necessary information for either option
Click "Save" if you're done
Setting Up Proxy Settings in Android Devices
Step 1. Go to your phone's settings app.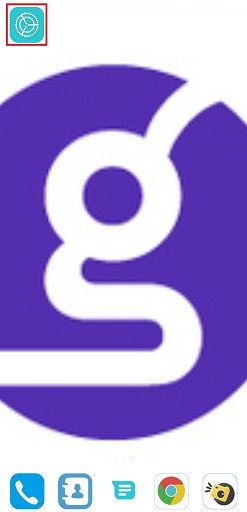 Step 2. Tap on "Wifi".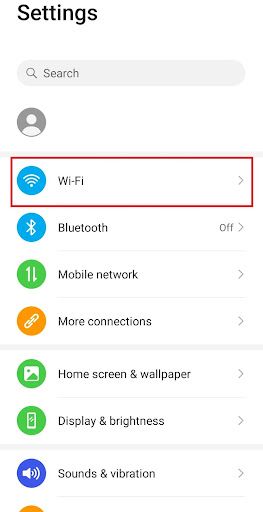 Step 3. Long-press the wi-fi network you want to use proxies with.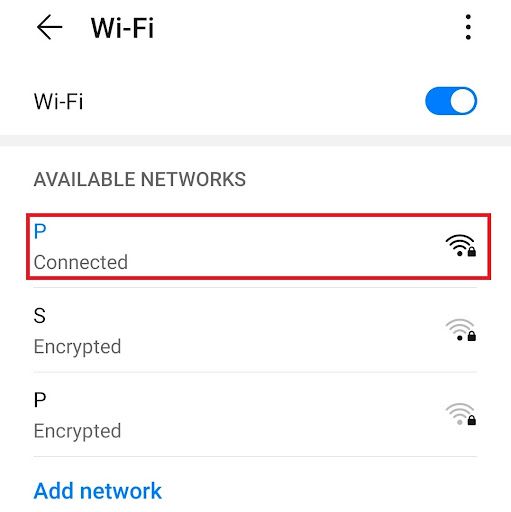 Note: Make sure to connect to the wifi first.
Step 4. Tap on "Modify Network".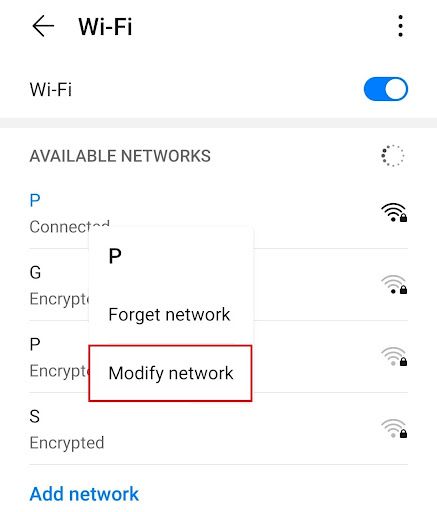 Step 5. Turn on "Show advanced options" and then click on "Proxy".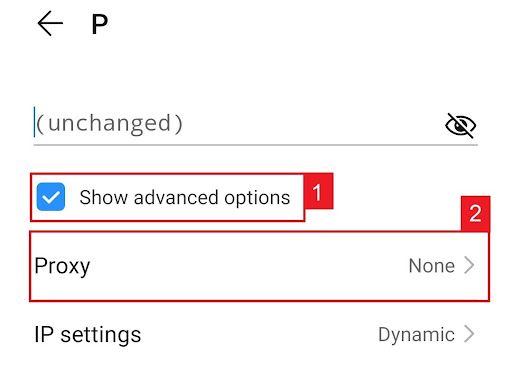 This should then redirect you to your android device's proxy settings. Below is a detailed description of how to configure it.
Configuring Your Android Device's Proxy Settings
After being redirected to your phone's proxy settings, you are then given two options to choose from: Automatic proxy setup or Manual proxy setup.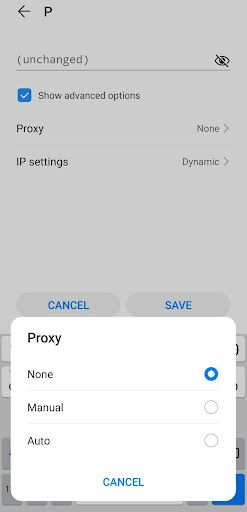 If you want your device to utilize specific proxy server settings, choose the first option "Manual". Choose the second option, "Auto", if you want your device to automatically detect your proxy settings.
Note: Older android versions may not have the "Auto" option available.
If you chose Manual configuration, then:
Enter your proxy hostname
Input your proxy port number
Put any websites here that you don't want to use any proxies on.
Tap "Save" if you're finished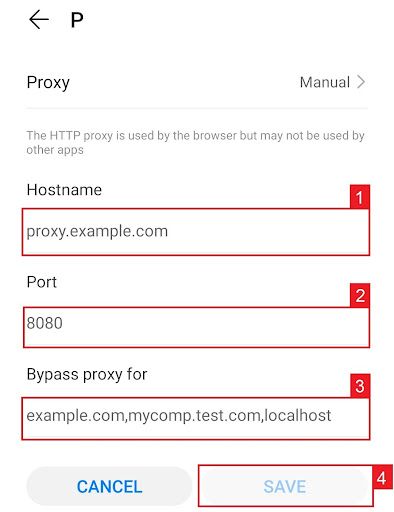 Note: You can enter hostnames or ip addresses here
If you chose Auto configuration, simply:
Enter your proxy service's .PAC url.
Tap "Save"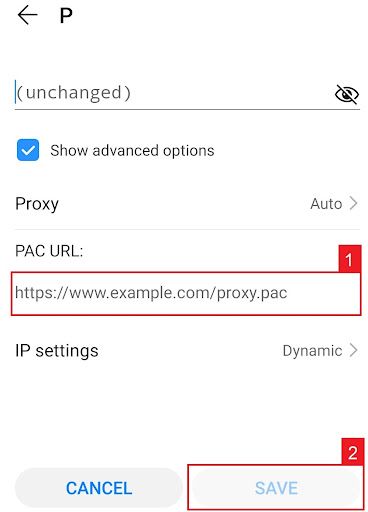 Note: Your service provider or network administrator will give you your required .PAC file.
Congratulations! You have now set up a proxy server in your android mobile device. Do note that the first time you visit a website after setting up a proxy server, a prompt will pop-up asking for your login credentials from your proxy account.