One of the best browsers available today, Google Chrome's worldwide popularity comes as no surprise to anybody. In fact, it is the most popular browser today with over 2.65 billion users currently using it. It has plenty of features and tools that assist the user in any of their endeavors. One such feature is Google Chrome's extensions.
Google Chrome has a wide-array of extensions that are available to users and range from simple games like adding a chrome piano to developer tools or like a checkbot for testing pages. All of these extensions are also accessible for free, so it's greatly advised to utilize these free extensions. Another great feature of Google Chrome is its simple configuration for your proxy setting!
Proxy users, especially those who are new to the subject, may sometimes become confused when configuring a proxy server through different applications. Google Chrome makes it simple and straightforward when you're configuring a proxy server through it, because it simply copies your system's proxy settings. It doesn't particularly need any additional settings to be configured for it to work. That's why it's a great browser for setting up residential proxies!
Although Google Chrome is a great browser for proxies, it doesn't necessarily mean that you would get a great proxy service. Geonode is a proxy provider that has a very high success rate when continuously rotating proxies, while offering instant activation through dedicated customer service on a global scale and delivering fast and unlimited data scraping.
To demonstrate our qualifications in proxy integration, we made this guide to show you the step-by-step process of how to integrate proxies with your Google Chrome web browser.
Here are the steps you need to follow:
Go to your Google Chrome proxy settings
Choose an option you want to go with: automatically change proxy settings or manually enter them yourself
Input the necessary information for either option
Click "OK" to save!
Setting Up Proxy Settings In Google Chrome
Step 1. Open the Google Chrome browser and click on the three vertically aligned dots at the right corner of your screen.

Step 2. From the drop-down box, select Settings.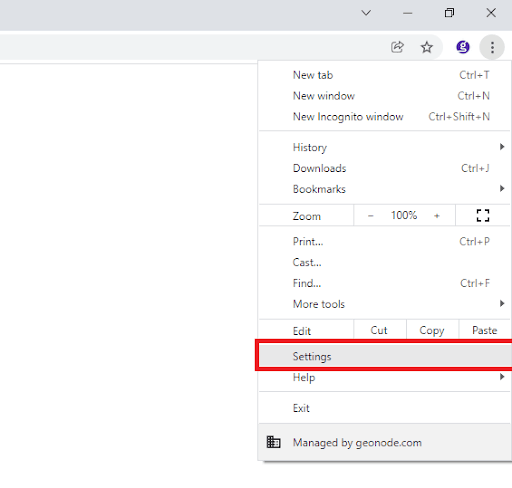 Step 3. On the Settings menu, click on Advanced.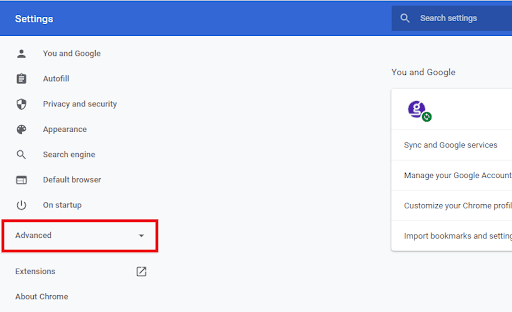 Step 4. From its drop-down menu, select System.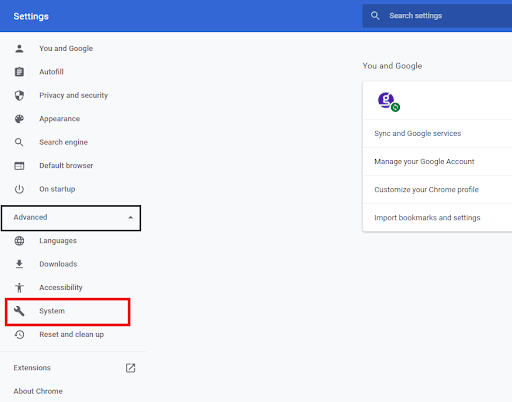 Step 5. On the system tab, click on Open your computer's proxy settings.

This should then redirect you to your system's proxy settings. Below is a detailed description of how to configure your system's proxy settings.
Configuring Your System's Proxy Settings
For Windows:
To set up proxies in Windows, simply search for "Proxy Settings" in your windows search bar and open the search result.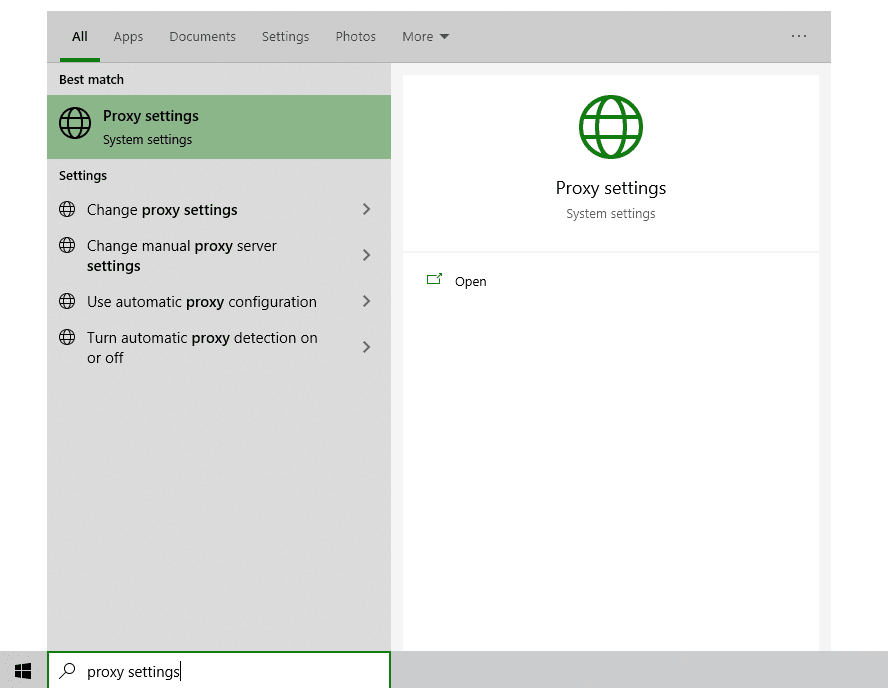 You are then given two options to choose from: Automatic proxy setup or Manual proxy setup. If you want windows to automatically detect your proxy settings, choose the first option. Choose the second option if you want to utilize a specific ip address and port number.
If you chose the first option, then:
Turn on Automatically detect Settings
Turn on Use setup script
Enter the script address
Click Save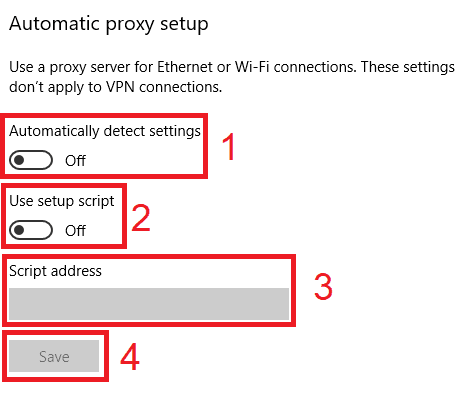 If you chose the second option, then:
Turn on Use a proxy server
Input both server address and port number
If you have any addresses you would like to visit without a proxy, enter them here
Turn on Don't use the proxy server for local addresses check box if you want to access a local server without a proxy
Click Save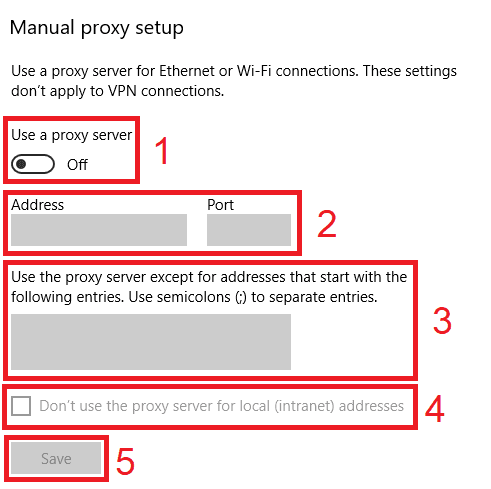 For MacOS:
MacOS is more straightforward compared to windows. You only have one option which is to manually configure your proxy server.
Here are the steps to follow:
Select which proxy IP protocol you want to configure. This depends on which protocols your proxy service provider offers.
Turn on Secure Web Proxy
Input the Proxy Server Address and Port Number
Click OK to save the configurations
Note: You may be prompted for your Mac user password to save your settings.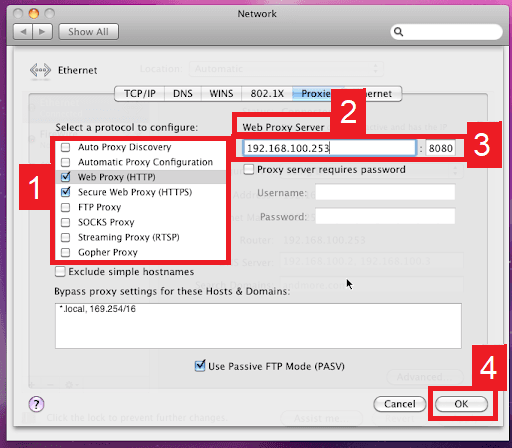 Congratulations! You have now set up your proxy in the Google Chrome browser. Do note that the first time you visit a website after setting up a proxy server, a prompt will pop-up asking for your login credentials from your proxy account.