Project Destroyer is a sneaker bot that users can utilize to automate the purchase and checkout process on most online stores. It can be used on most online stores and purchase products there like accessories or clothes but it's mostly used to purchase sneakers. The Project Destroyer bot is easy to use but you do have to purchase it before you can access it.
When you use the Project Destroyer bot on any website, and if that website detects that you're using a bot, then the website will immediately ban your account and blacklist your IP address. To prevent this from happening, you need to also use a Project Destroyer proxy with the sneaker bot.
A Project Destroyer proxy will handle all of your web requests for you which will hide your IP address from any website you visit and only let it see the IP address of the proxy server. By continuously rotating proxies, you can trick any website into thinking that your bot's requests are from genuine users.
Let's set up a Project Destroyer proxy server.
How To Use Proxies With Project Destroyer
Step 1. Open Project Destroyer and click on Proxies.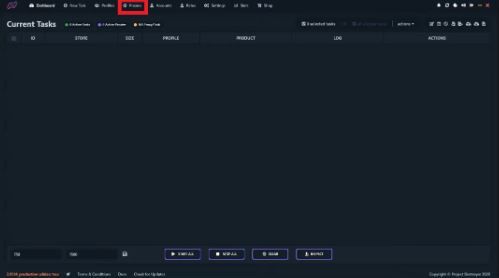 Step 2. Input your proxy list here.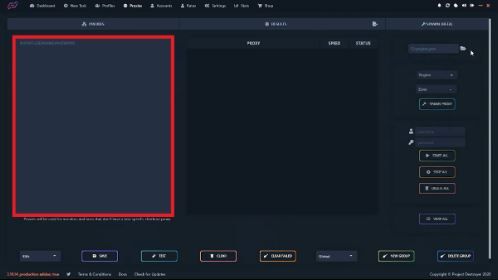 Step 3. Click Save.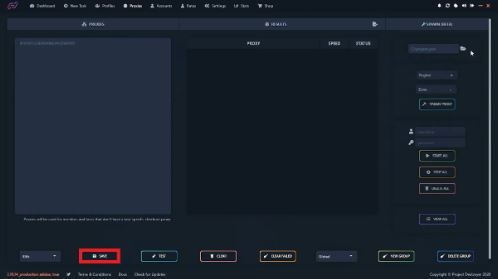 Step 4. If you want to test your proxies, click on Test and the proxies should appear on the next window. The working proxies have a green checkmark on the status.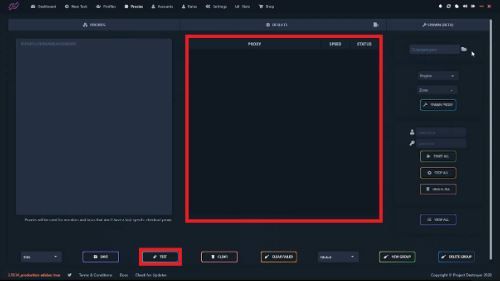 Step 5. If you want a new proxy list, click on New Group.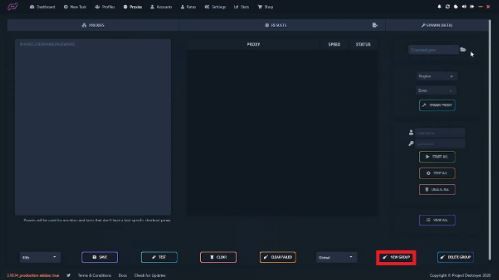 Step 6. Enter the Name of the proxy group.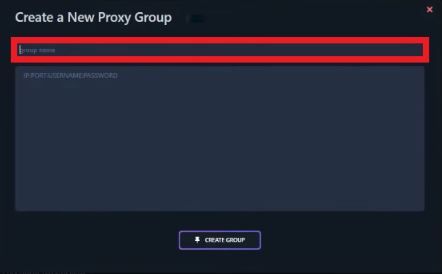 Step 7. Input the Proxy List.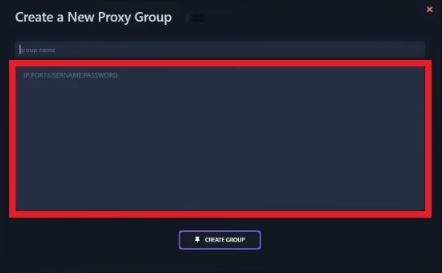 Step 8. Click on Create Group after you're finished.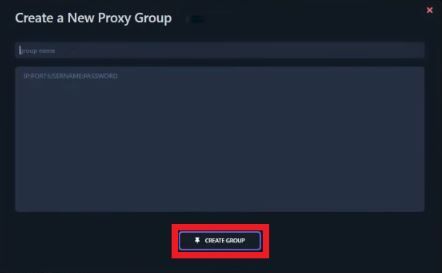 Step 9. If you want to change groups, click on the this button and the group you want to change to.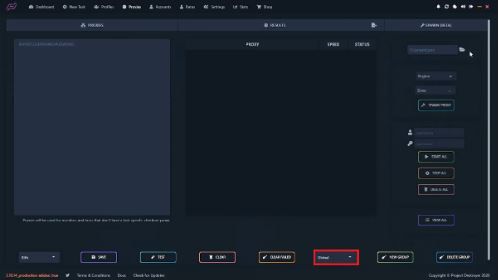 Congratulations! You have successfully finished configuring a Project Destroyer proxy server.