Proxifier is a proxy client that enables proxy support on applications that do not support proxies. Network applications that won't work with proxy servers will be able to function through Proxifier. You do need to purchase a license before you're able to use it and it's available on Windows and Mac computers.
Proxifier doesn't actually provide you with proxies as it's only a tool to help manage your proxies. You still need a proxy provider to supply you with your needed proxies as without proxies, Proxifier is obviously useless.
If you're undecided on what type of proxy you want to use then we can help simplify the choice for you. If you want a faster and more reliable internet connection, then datacenter proxies would be your choice. If you want total anonymity and the ability to do advanced tasks like bot automation without getting banned, then residential proxies are the best proxies for you.
Let's set up a Proxifier proxy server.
How To Use Proxies With Proxifier
Step 1. Open Proxifier and click on the Proxy Server button.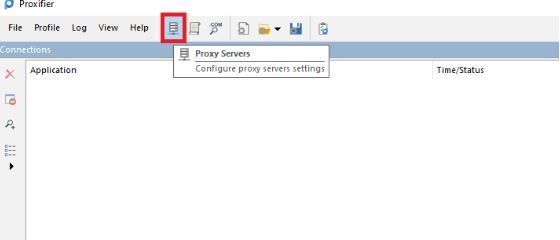 Step 2. On the pop-up window, click on Add.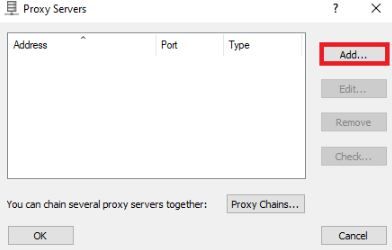 Step 3. Add your proxy server's** IP address** and Port number.

Step 4. Select which Protocol you want to utilize.

Step 5. If your proxy server requires authentication, click on Enable and input your login credentials.

Step 6. Click OK and on the new pop-up window, select Yes if you want this proxy to be the default for all applications. Otherwise, select No.

Step 7. To enable HTTP proxy server connection, go to Profile>Advanced>HTTP Proxy Servers.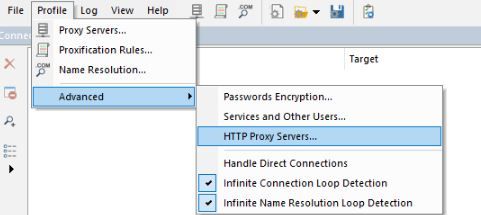 Step 8. Click on Enable HTTP proxy server and then on OK.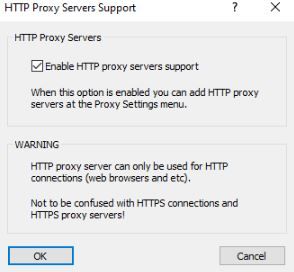 Congratulations! You have successfully set up a Proxifier proxy server!