Scrapebox is a Search Engine Optimization (SEO) tool that can help users optimize their website for better ranking in search engines. It can aid in getting a huge amount of URLs and keywords from the most famous search engines. Scrapebox can also be utilized to automatically create many backlinks.
If you want to unlock the full potential of Scrapebox, then you need to pair it with a Scrapebox proxy. A Scrapebox proxy will enable you to enhance your speed and efficiency and allow you to get more URLS and Keywords. Not to mention, creating more backlinks.
Depending on your task, the best Scrapebox proxies for you would be different. If you want speed and a faster internet connection, then datacenter proxies are for you. If you want total anonymity, full reliability, and outright assurance that you won't be detected when using proxies, then residential proxies are the best for you.
Let's set up a Scrapebox proxy server.
How To Use Proxies With Scrapebox
Step 1. Open Scrapebox and in the Select Harvest and Proxies settings, turn on Use proxies.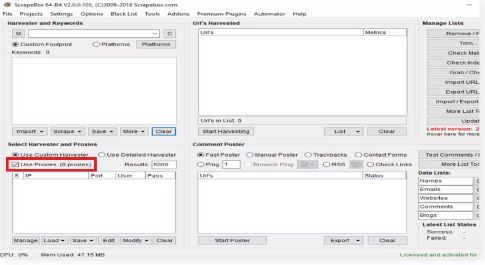 Step 2. Then, click on Edit.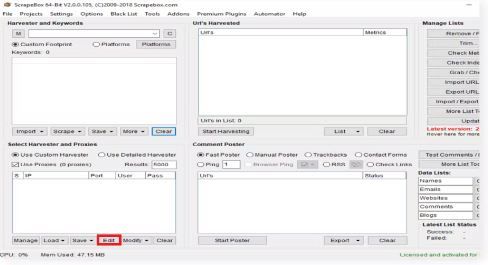 Step 3. Now, you enter your proxy authentication. If it requires your Login Credentials, then input it here.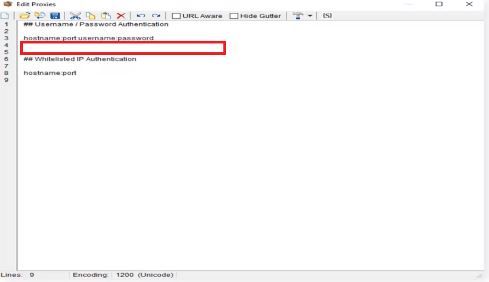 If you have IP whitelisting and don't require login credentials anymore, put them here.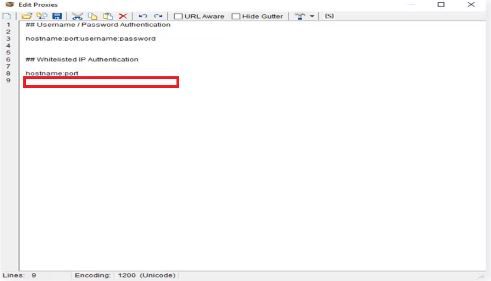 Step 4. After you're done, click on the Save button.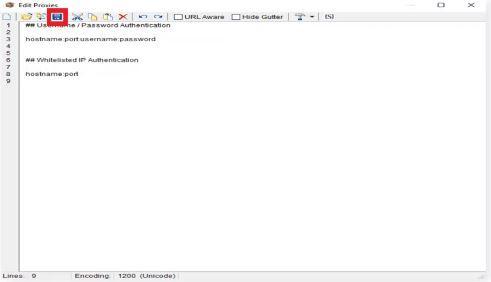 Step 5. The proxies should now appear. If it does, click on Modify.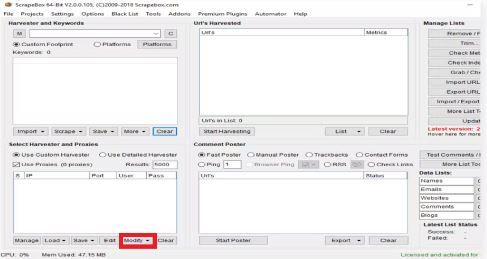 Step 6. Then, click on Mark all Proxies as Non-Socks proxies.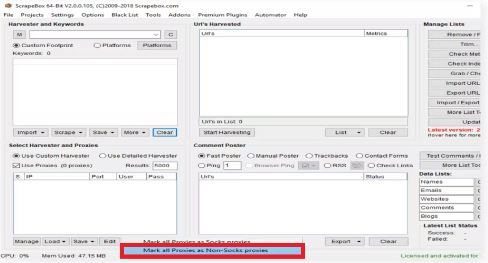 Step 7. You should now be done. If you want to check if the proxies are working then run a test and see if harvester status is Proxies enabled.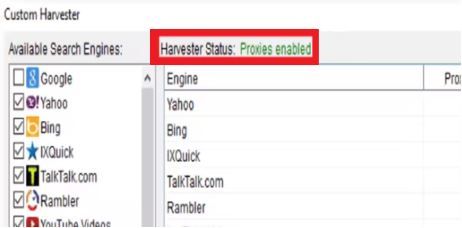 Congratulations! You have successfully finished configuring a Scrapebox proxy server.