Fortnite is an open-world video game and has become one of the most popular games in recent years. There are three game modes which players can choose, the most popular one being the battle royal gamemode where players must be the last one standing out of 100 players to win the game. Fortnite is free to play and is available on all platforms ranging from computers to mobiles and even consoles.
As a shooter game, having a great internet connection is necessary or else your internet lagging will cause your shots to miss and you will not be able to defeat any of your opponents. To combat lag, you can use a proxy for Fortnite. A Fortnite proxy will handle all of your requests for you which gives you a new IP address to play with. This helps in reducing lag as much as possible because you can connect to a better internet connection.
A Fortnite proxy also has many other uses. If your Internet Service Provider does not support a large bandwidth consumption which Fortnite needs, then you can use a reliable proxy with an unmetered bandwidth to prevent any lag from happening. If the region you're in or the network you're using has banned Fortnite, a Fortnite proxy can help you bypass these restrictions and let you play Fortnite.
The best Fortnite proxies you can use are residential proxies as these types of proxies are the most reliable and are almost unsusceptible to being banned. You can also use datacenter proxies for Fortnite but do keep in mind that, although they're faster compared to residential proxies, they are a lot less reliable and are more prone to being banned.
Let's set up a Fortnite proxy server.
How To Use Proxies With Fortnite
For Windows, Linux, and MacOS:
Step 1. Open the Epic Games Launcher application and click on your user profile.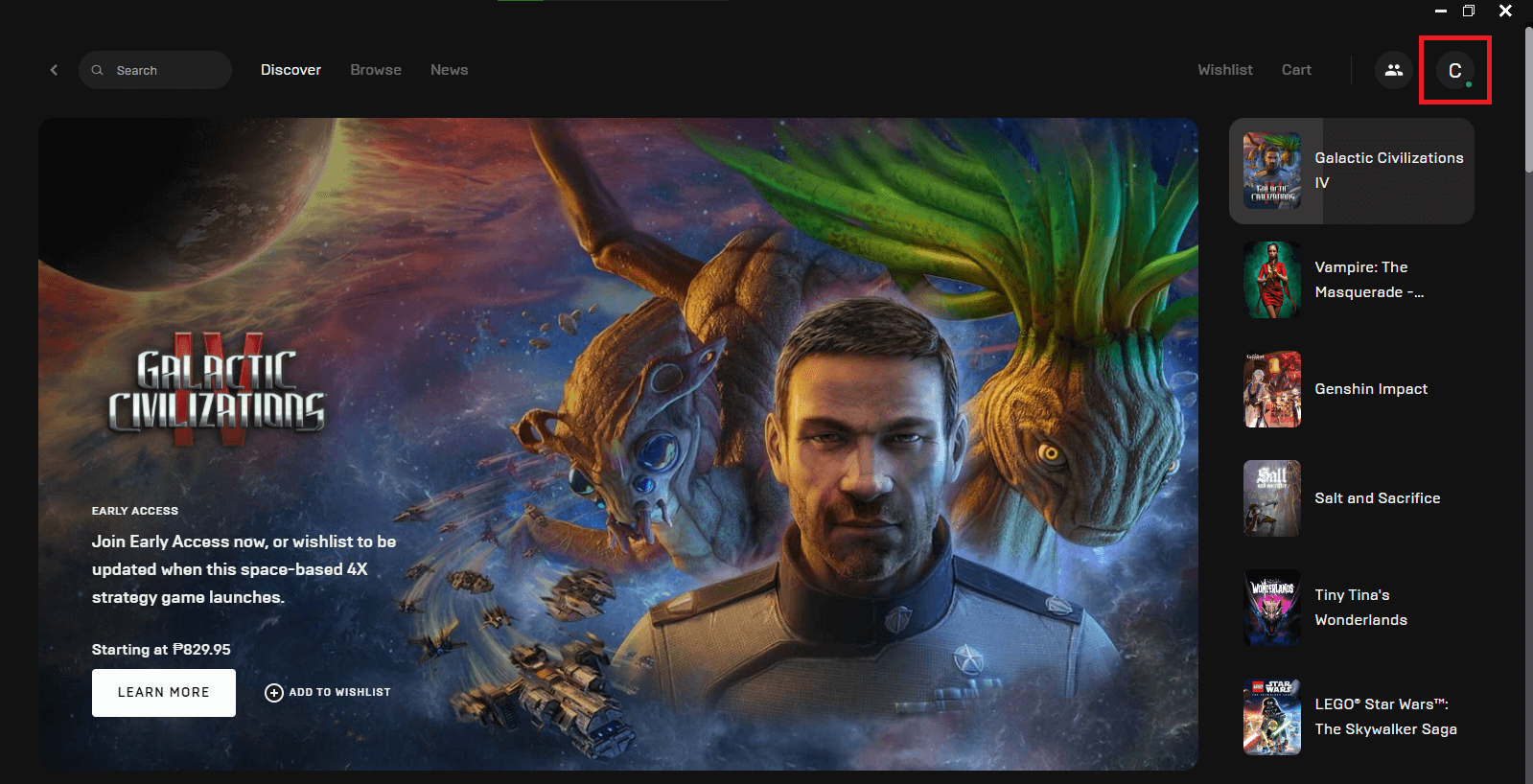 Step 2. Now, click on Settings.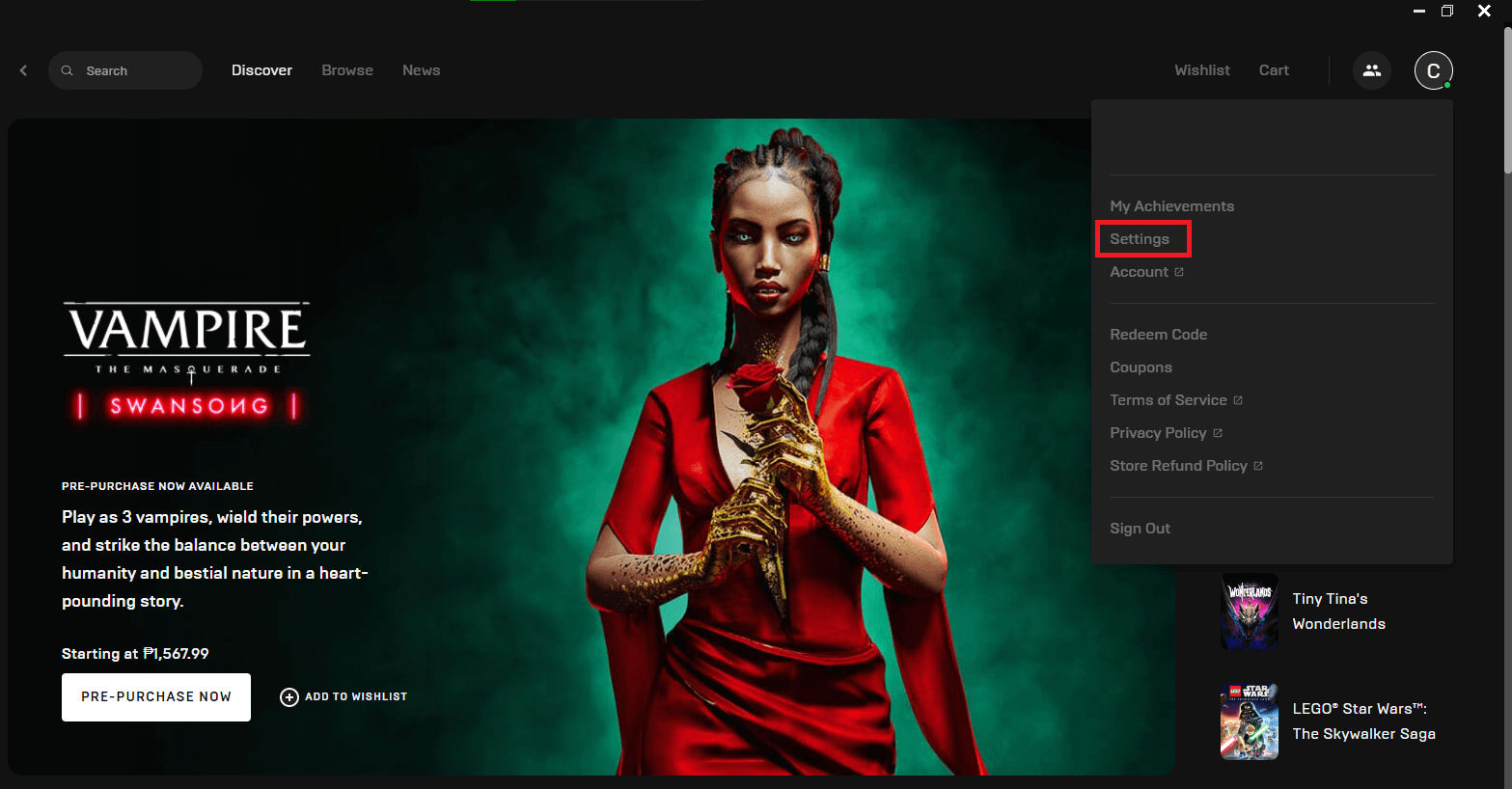 Step 3. On Settings, scroll down until you see the Use Proxy checkbox.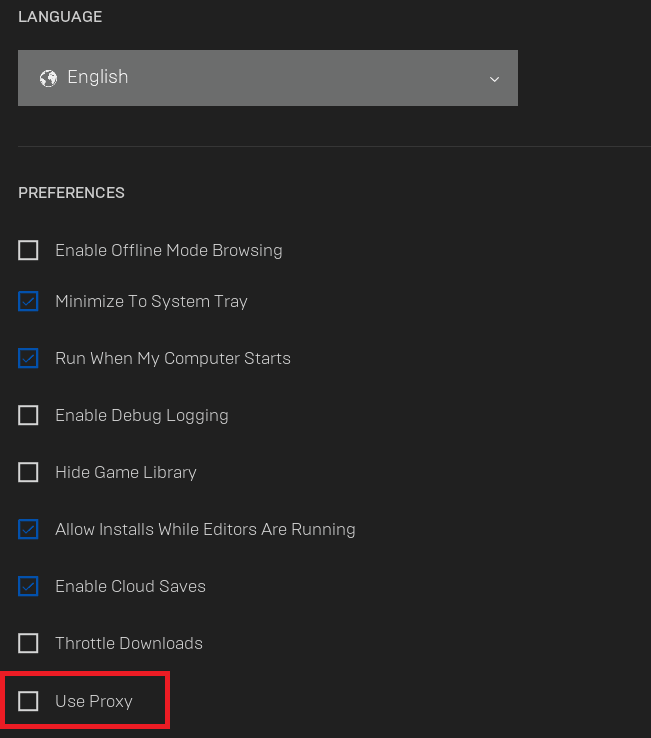 Step 4. Click on the checkbox and input the proxy server you're using in IP:PORT format. (For example, 45.229.29.22:8080)

Congratulations! You have successfully finished adding a proxy server anytime you play Fortnite. You should restart Epic Game Launcher and then input your login credentials.
For Mobile:
To set up a Fortnite proxy server for your mobile device, simply change your phone's proxy settings. The Fortnite mobile app will automatically copy your phone's proxy settings whenever you use it. This is applicable for both Android and iOS. Here's a thorough guide for Android and another one for iPhone.
Congratulations! You have now finished configuring your Fortnite proxy server on your mobile device.