Mailbird is an email client for desktop and is mainly utilized in Windows computers. It allows users to sync and centralize their emails from various platforms into a single inbox and enable companies and businesses to manage multiple accounts at once. Mailbird will help you greatly enhance the productivity of your workforce.
A common complaint of Mailbird's users is that they can't use it on their school or office network. Mailbird usually isn't included on the limited number of websites and applications that are allowed on those networks. To bypass this restriction, you need to use a Mailbird proxy.
A Mailbird proxy will act as an intermediary between your device and the internet. Your internet traffic will be routed through the proxy network which allows you to bypass any network restriction you're facing as you're technically using the proxy network instead of your school or office network.
The best proxies to bypass any restriction, whether it be network restriction or geo-restriction, would be residential proxies.
Let's set up a Mailbird proxy server.
How To Use Proxies With Mailbird
Step 1. Open Mailbird and on the top left, click on the Tribar and then select Settings.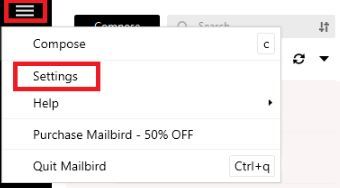 Step 2. Click on Network.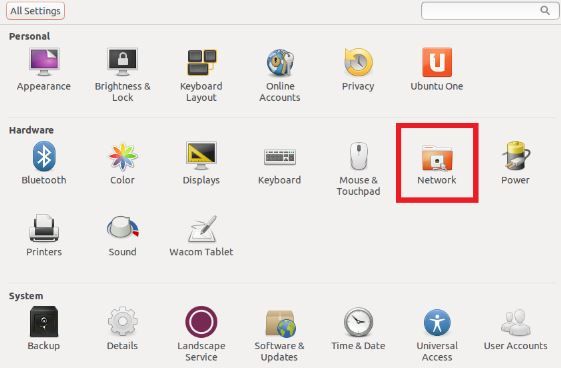 Step 3. Click on Change proxy settings

If your proxy requires authentication, click on the box beside it and input your Login Credentials.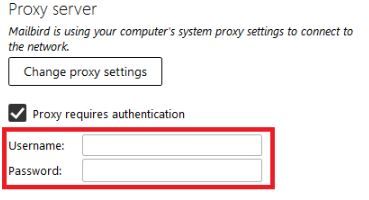 To set up proxies in Windows, simply search for "Proxy Settings" in your windows search bar and open the search result.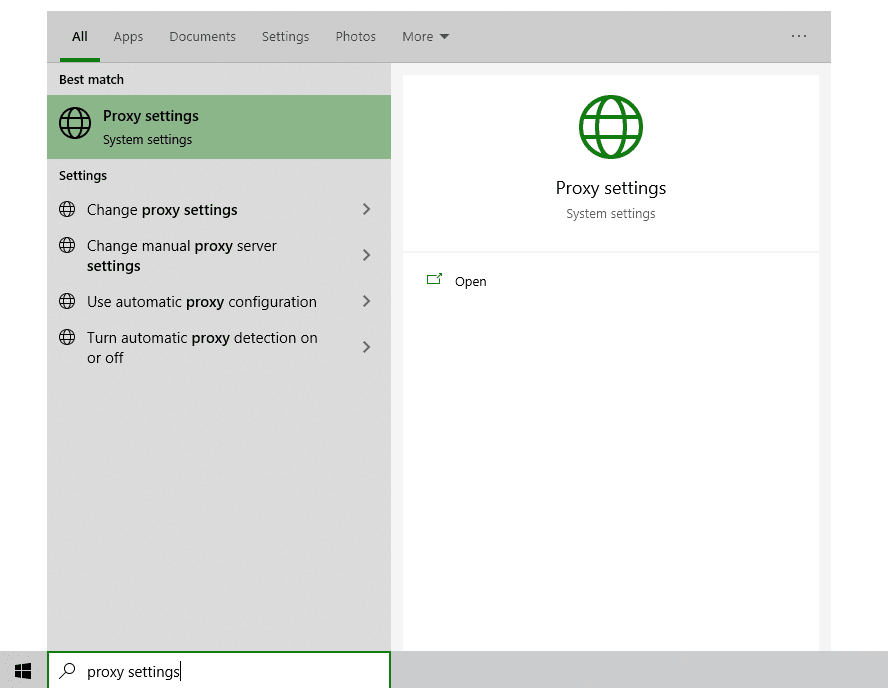 You are then given two options to choose from: Automatic proxy setup or Manual proxy setup. If you want windows to automatically detect your proxy settings, choose the first option. Choose the second option if you want to utilize a specific ip address and port number.
If you chose the first option, then:
Turn on Automatically detect Settings
Turn on Use setup script
Enter the script address
Click Save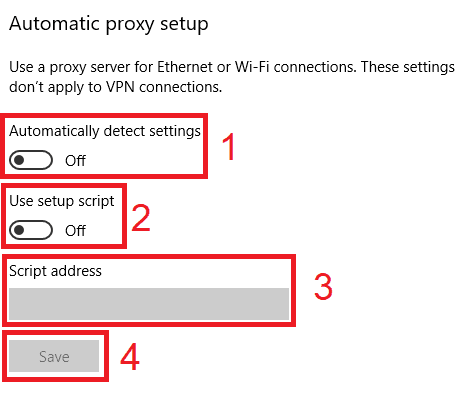 If you chose the second option, then:
Turn on Use a proxy server
Input both server address and port number
If you have any addresses you would like to visit without a proxy, enter them here
Turn on Don't use the proxy server for local addresses check box if you want to access a local server without a proxy
Click Save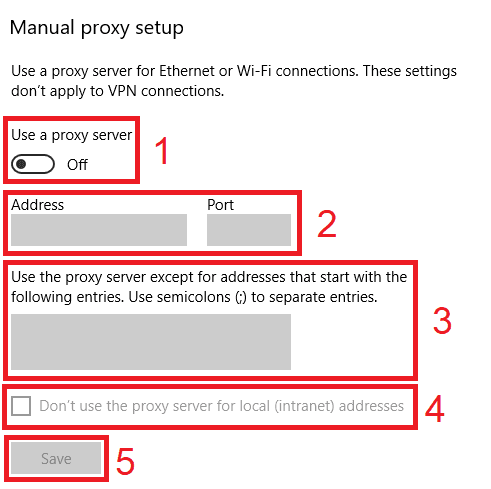 Image Alt Text: Windows Automatic Proxy Setup
Congratulations! You have now finished configuring a Mailbird proxy server for your Windows operating system.