Phantombuster is a web scraping tool that users can utilize to extract data on any website. It is fast and quite simple to use as even users without programming knowledge can utilize it. Phantombuster also has a lot of features that help users automate tasks on social media like an Instagram auto follower.
Websites, especially social media websites, have strict restrictions on the use of bots on their platform. If they detect that you're trying to gather data about their site using Phantombuster or any other web scraping tool, then they would immediately ban and blacklist your IP address. To prevent this from happening, you need to utilize a Phantombuster proxy.
A Phantombuster proxy will act as an intermediary between your device and the internet so any website you visit will only be able to see the IP address of the proxy server and your own IP address will be hidden. By rotating proxies at a set interval, websites will not be able to detect that you're using a proxy or the Phantombuster bot.
Let's set up a Phantombuster proxy server.
How To Use Proxies With Phantombuster
Step 1. Open your Phantombuster account and click on the ellipsis next to your account.

Step 2. Then, click on Proxies.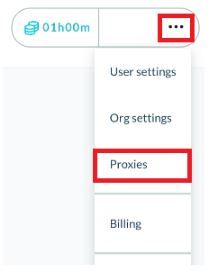 Step 3. Click on New proxy pool.

Step 4. Now, you need to enter your proxy information which are:
The Proxy Name
The Proxy Address (make sure to use the IP/Hostname:Port format)
If required, your proxy account's Login Credentials
You should now be done with adding the proxy. To utilize it when using Phantombuster, you have to:
Step 5. Create a Phantombuster "Phantom" and when you're nearly completed with creating one, click on the Ellipsis before saving.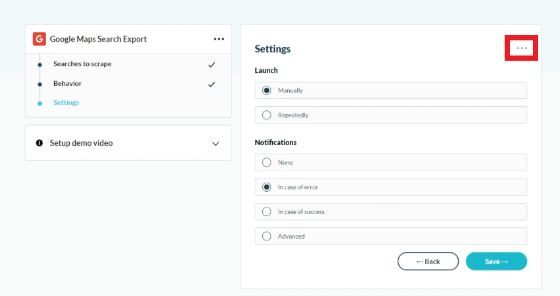 Step 6. Click on Advanced Settings.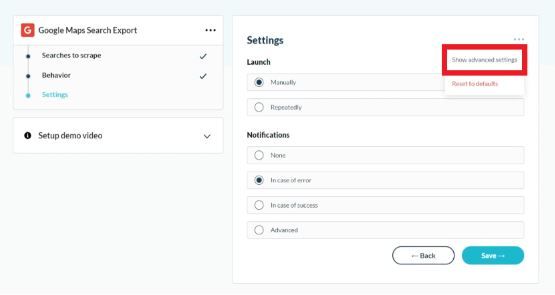 Step 7. Scroll down until you see Proxies and click on Random proxy from pool.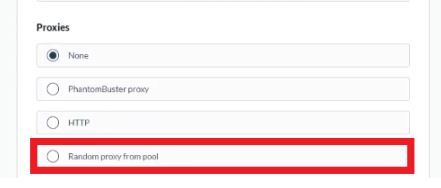 Step 8. If you want, you can select which proxy you want to use.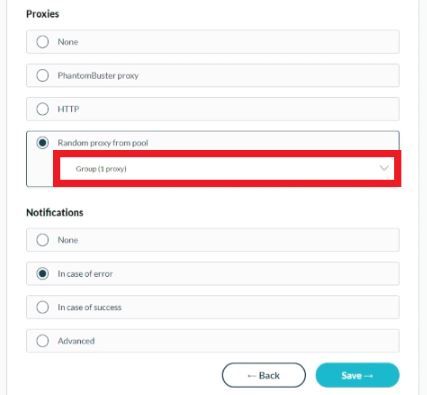 Step 9. Click on Save.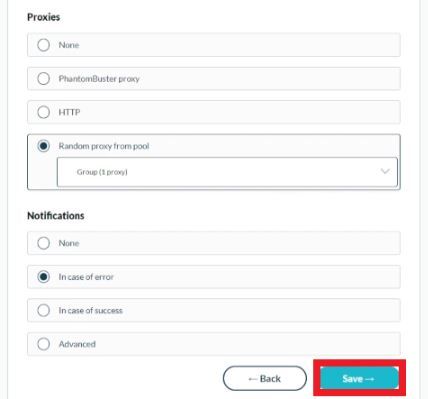 Congratulations! You have now finished configuring a Phantombuster proxy server whenever you want to extract data.