What is Web Scraping?
Web scraping, also known as web data extraction or web harvesting, is the process of extracting data from websites using automated software. It can be done either manually, like copying and pasting data by hand, or automatically, like extracting information through a web scraper.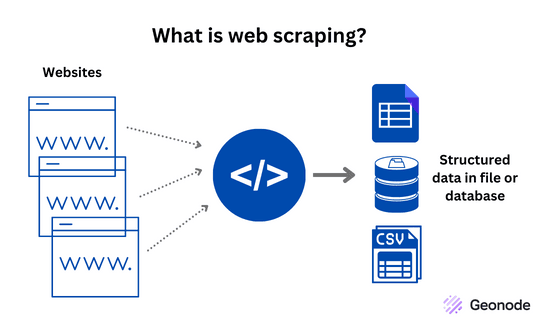 Doing it by hand takes time and effort, especially if you want to scrape large volumes of data. This is why most users prefer to use web scrapers to do the job for them. This technology allows individuals and organizations to gather information from multiple sources quickly and efficiently.