Safari is Apple's default browser that was specifically designed to run on Apple devices. Thus, out of all the web browsers, it offers the best performance when used by any IOS device. To help create the best experience for its users, Safari is packed with an assortment of features from power efficiency to high quality video streaming. However, one of it's best features would still be it's privacy and security protection.
Built with state-of-the-art privacy protection technology, Safari was designed with its users' privacy and security in mind. It has Intelligent Tracking Prevention, that identifies trackers and prevents them from profiling or following you across the web. Safari notifies you if you enter any suspicious website. It also detects password breaches and automatically informs you if one did occur. But, this doesn't mean that it's unbreakable. You are still vulnerable especially if you frequent public places and connect to their wi-fi. It's useful to have a VPN or a proxy server running on your device every time you connect to any public wi-fi network.
It's pretty straightforward how to configure Safari proxies. It automatically uses your MacOS's proxy settings so you don't have to do any other proxy configuration for Safari. You can also use a free proxy for Safari but it's not recommended to do that. Safari also uses the HTTPS protocol so it's recommended that you use a HTTPS or HTTP proxy but you can still use the other proxies like a socks proxy.
This guide will be a complete showing of what you have to do to configure Safari proxies.
Here are the steps:
Go to Mac Os proxy settings through Safari
Select which proxy IP protocol you want to configure
Input the necessary information for your chosen protocol
Click "OK" to save!
Configuring Your Proxy Settings Through MacOs's Safari
Step 1. Open Safari and on the drop-down menu select Preferences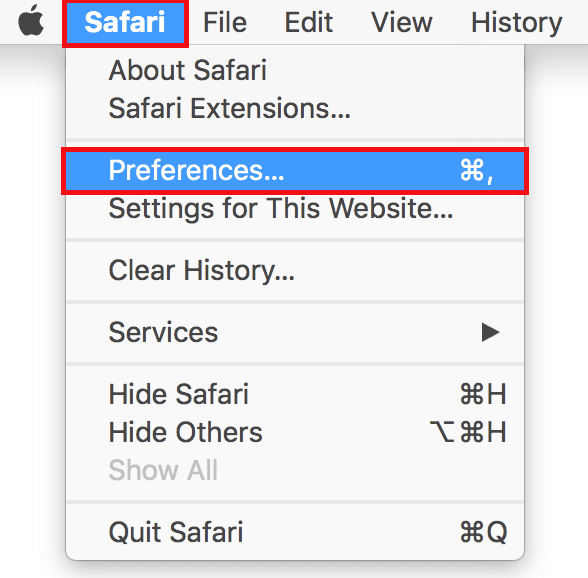 Step 2. Go to the Advanced tab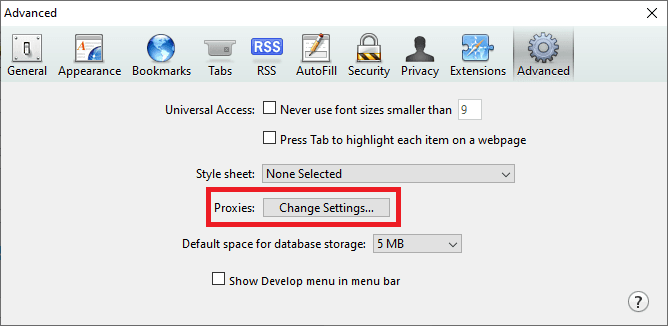 This will now redirect you to your device's proxies tab. Then, you simply:
Select which proxy IP protocol you want to configure. This depends on which protocols your proxy service provider offers.
Turn on Secure Web Proxy
Input the Proxy Server IP Address and Port Number
Click OK and then Apply to save the configurations
Note: Your network administrator should tell you the type of proxy server to specify, the IP address or host name, and a port number.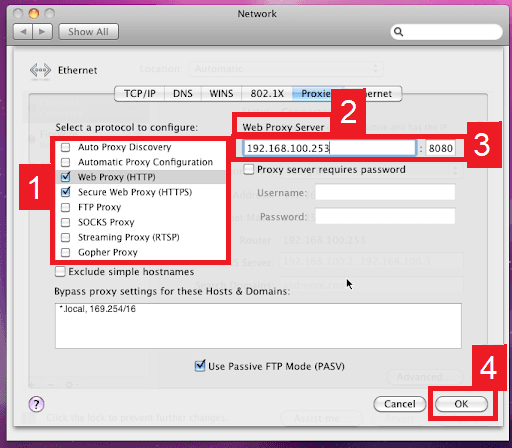 Note: You may be prompted for your Mac user password to save your settings.
Congratulations! You have now set up a proxy server in the Safari browser. Do note that the first time you visit a website after setting up a proxy server, a prompt will pop-up asking for your login credentials from your proxy account.
How do I use proxy on iPhone's Safari?
To set up a proxy server for Safari simply configure your iPhone's proxy settings. It would then automatically apply to all the web browsers you will use. This is also applicable for iPad! Here's a more thorough guide for changing Safari proxy settings on iPhone.