WhatsApp is an instant messaging application where users can send messages, images, and audio or video recordings. WhatsApp uses the internet to send images making it cost less compared to SMS. You provide your phone number to create a WhatsApp account and the app would sync your registered contacts with itself.
WhatsApp has become one of the most widely used apps around the world and users can use its services for free. It sounds quite good however, for some users, it may not be possible to utilize WhatsApp to the fullest and some cannot even access WhatsApp at all. Certain restrictions prevent users from doing what they want on WhatsApp whether it be accessing WhatsApp in a region where it's blocked or creating and managing multiple WhatsApp accounts. If such is the case for you, then you will need the help of a WhatsApp proxy.
Proxies act as a gateway between your device and the internet. Any requests you make to websites are rerouted to the proxy server so it means that any website you visit would only be able to see the IP address of the proxy server you're using and never your own personal IP.
Through a WhatsApp proxy, you can change your IP and location to bypass any geo-restrictions you may have. If your IP has been banned by WhatsApp, then you can use proxies to unblock and access it. For marketers, you can safely create multiple accounts without getting banned since you can have a different IP address for each account you create.
The best WhatsApp web proxy to use would be residential proxies as these types of proxies use real residential IPs from actual devices making it impossible to detect that you're using a proxy.
Let's set up a mobile WhatsApp proxy server.
For Android:
Step 1. Go to your phone's settings app.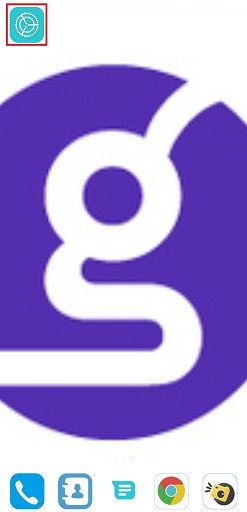 Step 2. Tap on "Wifi".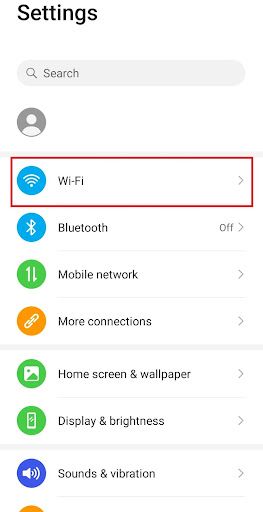 Step 3. Long-press the wi-fi network you want to use proxies with.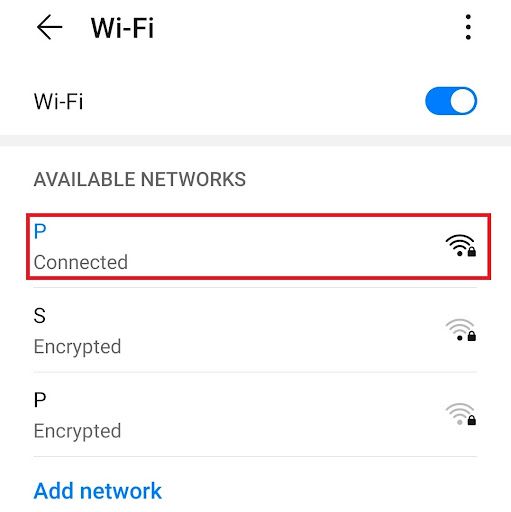 Note: Make sure to connect to the wifi first.
Step 4. Tap on "Modify Network".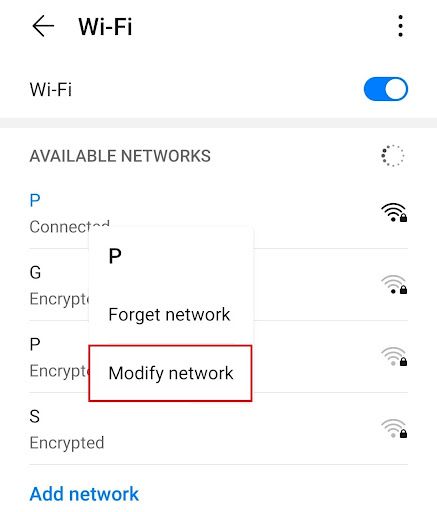 Step 5. Turn on "Show advanced options" and then click on "Proxy".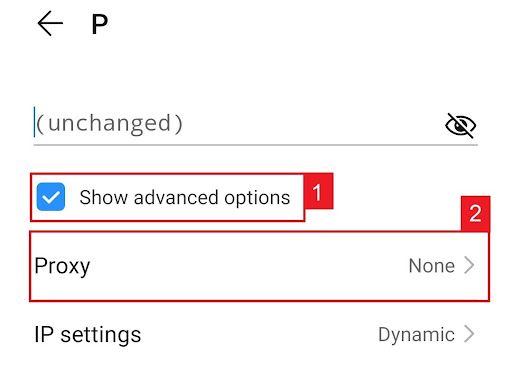 This should then redirect you to your android device's proxy settings. Below is a detailed description of how to configure it.
Configuring Your Android Device's Proxy Settings
After being redirected to your phone's proxy settings, you are then given two options to choose from: Automatic proxy setup or Manual proxy setup.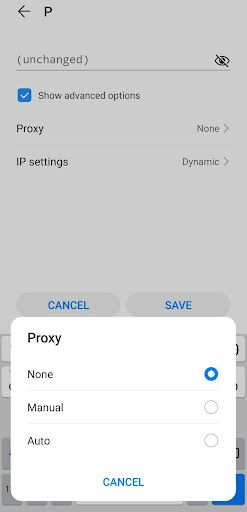 If you want your device to utilize specific proxy server settings, choose the first option "Manual". Choose the second option, "Auto", if you want your device to automatically detect your proxy settings.
Note: Older android versions may not have the "Auto" option available.
If you chose Manual configuration, then:
Enter your proxy hostname
Input your proxy port number
Put any websites here that you don't want to use any proxies on.
Tap "Save" if you're finished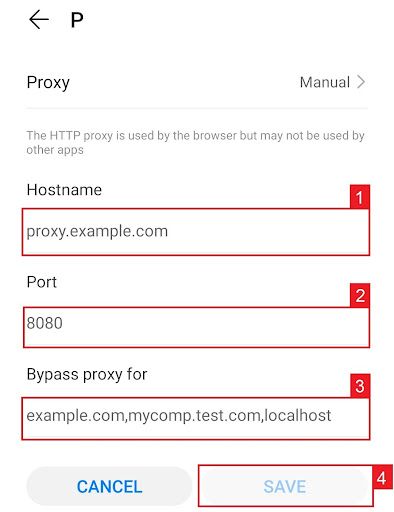 Note: You can enter hostnames or ip addresses here
If you chose Auto configuration, simply:
Enter your proxy service's .PAC url.
Tap "Save"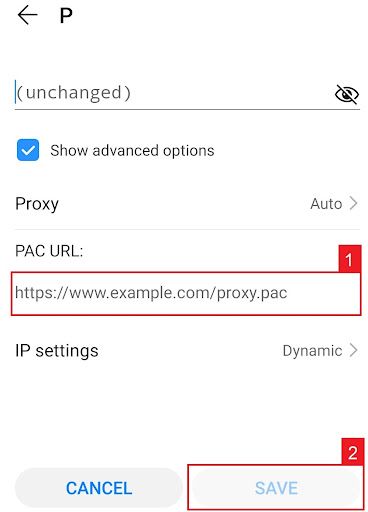 Note: Your service provider or network administrator will give you your required .PAC file.
Congratulations! You have now set up a proxy server in your android mobile device. Do note that the first time you visit a website after setting up a proxy server, a prompt will pop-up asking for your login credentials from your proxy account.
For iPhone:
Step 1. Go to your Iphone's Settings app.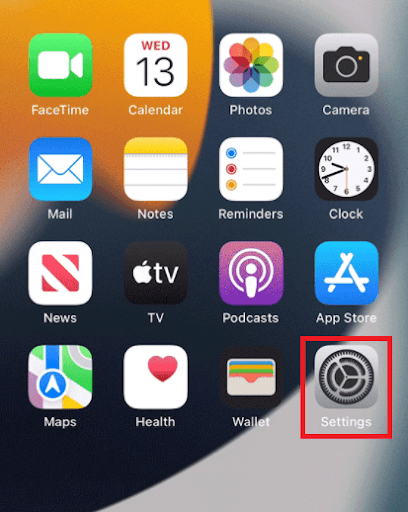 Step 2. Click on "Wifi"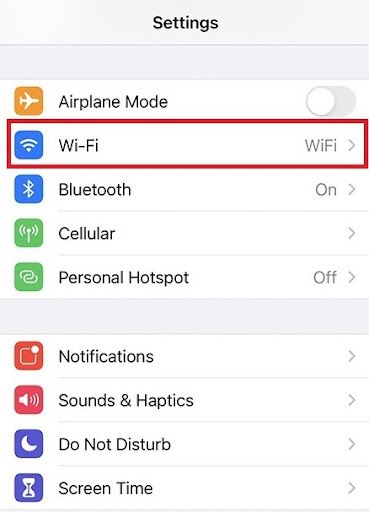 Step 3. Connect to the wi-fi network you want to use a proxy with and then tap on it again.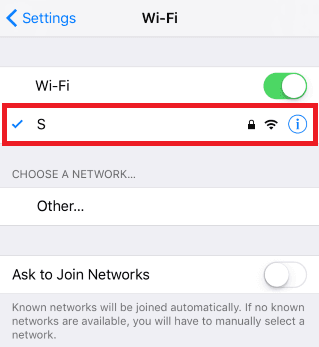 Step 4. Scroll down to the bottom and you will see the "HTTP Proxy" option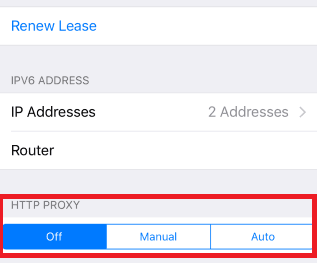 Configuring Your iPhone's Proxy Settings
After being redirected to your iPhone's proxy settings, you are then given two options to choose from: Manual proxy setup or automatic proxy setup. If you want automatic proxy detection for your proxy settings, choose the "Auto" option. Choose the "Manual" option if you want to utilize a specific ip address and port number.
If you choose the "Auto" option, your iPhone will then immediately check if a proxy is needed for your current network before automatically configuring your proxy settings. Your iPhone will not use a proxy server if it deems it to be unnecessary, but if you really want to use one then simply obtain an automatic proxy configuration script, or a .PAC file for short, and enter it in the url section as seen below.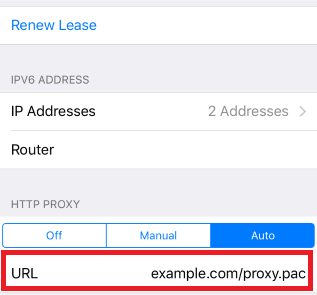 Note: You can get a .PAC file from your proxy service provider or your network administrator.
If you chose the "Manual" option then:
Enter the server address or a IP address
Enter the port number
If your proxy provider says that authentication is required for the proxy server, then turn this on.
Enter your authentication details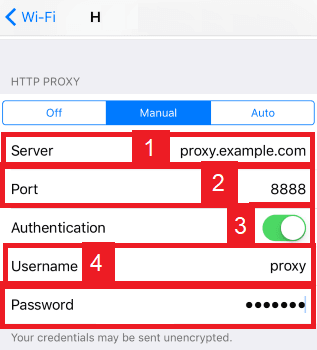 Congratulations! You have now finished configuring a WhatsApp proxy server.