IPv4 vs IPv6: What are the differences?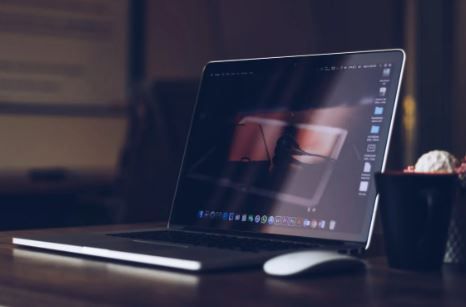 Address space
The most significant difference between IPv4 and IPv6 is the address space. IPv4 uses 32-bit addresses, which allow for a total of approximately 4.3 billion unique addresses.
On the other hand, IPv6 uses 128-bit addresses, which can support approximately 340 undecillion unique addresses. This means that IPv6 provides an enormous address space, making it suitable for the growing number of internet-connected devices.
Address format
The address format is another significant difference between IPv4 and IPv6. IPv4 addresses are written in dotted-decimal notation, where each octet is separated by a period. For example, an IPv4 address may look like this: 192.168.0.1. In contrast, IPv6 addresses are written in hexadecimal notation, separated by colons. For example, an IPv6 address may look like this: 2001:0db8:85a3:0000:0000:8a2e:0370:7334.
Header format
The IPv4 and IPv6 header formats are different. IPv4 headers are 20 bytes in length and consist of 12 fields, whereas IPv6 headers are 40 bytes in length and consist of 8 fields. IPv6 headers include features like flow labeling, which enables routers to identify and provide special handling for packets belonging to particular flows.
Routing
Another significant difference between IPv4 and IPv6 is the routing protocol. IPv4 uses a classful routing protocol, which means that the IP addresses are classified into classes based on their first octet. This approach is inefficient and not scalable. IPv6, on the other hand, uses a classless routing protocol, which enables a more flexible allocation of addresses and efficient routing.
Security
IPv6 provides better security features than IPv4. IPv6 includes a built-in encryption feature called IPsec, which encrypts and authenticates the traffic at the IP level. This provides better security for applications running over IPv6.
Network Configuration
IPv4 requires manual configuration or DHCP (Dynamic Host Configuration Protocol) to assign IP addresses to devices on a network. In contrast, IPv6 devices can automatically configure their addresses using Stateless Address Autoconfiguration (SLAAC). This simplifies network configuration and reduces the workload for network administrators.
What are the benefits of upgrading to IPv6?
Upgrading to IPv6 can provide several benefits, including:
More addresses. IPv6 provides a virtually unlimited number of unique addresses, which is essential for the continued growth of the internet and the increasing number of connected devices.
Improved Security. IPv6 has built-in security features, including IPsec, which provides end-to-end encryption and authentication, improving overall network security.
Improved Quality of Service. The QoS capabilities of IPv6 are better than IPv4, enabling more efficient handling of multimedia traffic.
Simplified Network Management. IPv6 has simplified network management, reducing the complexity of network configurations and making it easier to manage large-scale networks.
Better Mobile Device Support. IPv6 has better support for mobile devices, improving overall connectivity and user experience on mobile networks.
More Efficient Routing. IPv6 uses a hierarchical addressing scheme that allows for more efficient routing, reducing network congestion and improving performance.
Support for Emerging Technologies. IPv6 supports emerging technologies, such as IoT and 5G, which require a large number of unique addresses and improved QoS capabilities.