Snapchat is a multimedia instant messaging application where you chat with your friends and send a live story for your followers with a written caption on it. The main difference between Snapchat and other social media messaging apps is that the photos and messages you send are only available for a short period of time until it becomes inaccessible. Snapchat is only available on it's dedicated app that you can download on Android and IOS devices.
Users that are looking to boost their popularity in Snapchat, whether it be to promote a certain product or simply increase the following of their own accounts, create multiple accounts to inflate their own numbers. Whether you do this through a Snapchat bot or manual action, if Snapchat discovers that you're creating multiple accounts, it would immediately ban you. Snapchat only limits one account per individual device. The only way around this limitation would be to use Snapchat proxies.
Snapchat proxies act as an intermediary between your device and the internet. This means that Snapchat can only see the IP address of the proxy server and never your own. The best proxy providers have millions of real IP addresses for use and if you rotate these IPs, then you can create a new account with a different IP address each time. This prevents Snapchat from thinking that all accounts come from the same device and help you avoid a ban.
With the use of proxies, you can now create multiple Snapchat accounts without the fear of getting banned. Some countries, like China and Iran, have banned Snapchat, so if you visit those countries you can use proxies to change your location and access Snapchat. If your network has already been banned by Snapchat, then you can also use proxies to unblock it similar to a vpn.
Let's configure a mobile Snapchat proxy server.
How To Use Proxies With Snapchat
For Android:
Step 1. Go to your phone's settings app.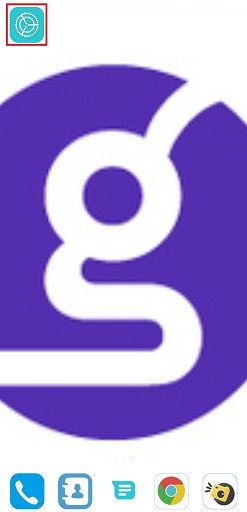 Step 2. Tap on "Wifi".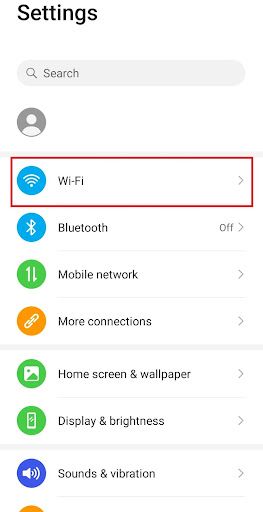 Step 3. Long-press the wi-fi network you want to use proxies with.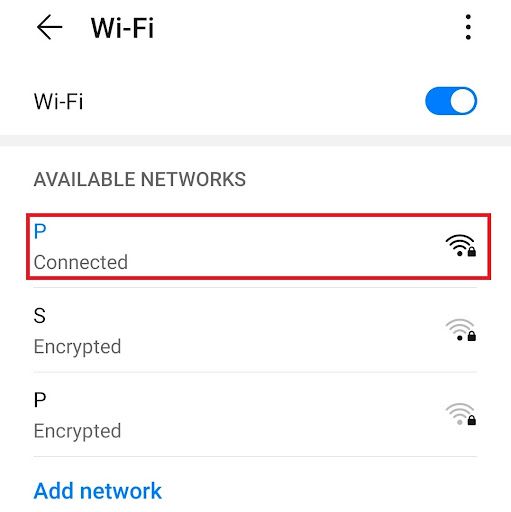 Note: Make sure to connect to the wifi first.
Step 4. Tap on "Modify Network".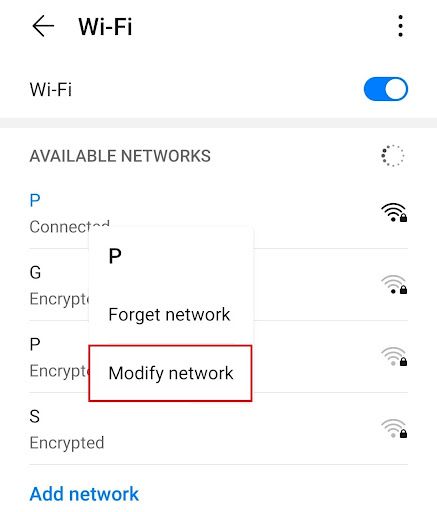 Step 5. Turn on "Show advanced options" and then click on "Proxy".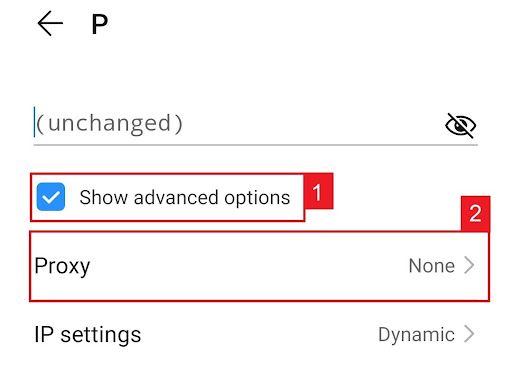 This should then redirect you to your android device's proxy settings. Below is a detailed description of how to configure it.
Configuring Your Android Device's Proxy Settings
After being redirected to your phone's proxy settings, you are then given two options to choose from: Automatic proxy setup or Manual proxy setup.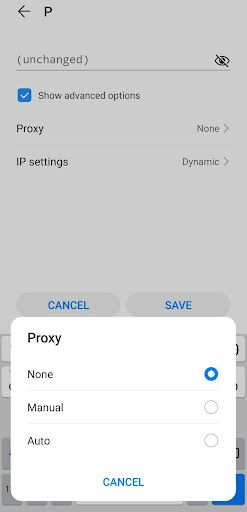 If you want your device to utilize specific proxy server settings, choose the first option "Manual". Choose the second option, "Auto", if you want your device to automatically detect your proxy settings.
Note: Older android versions may not have the "Auto" option available.
If you chose Manual configuration, then:
Enter your proxy hostname
Input your proxy port number
Put any websites here that you don't want to use any proxies on.
Tap "Save" if you're finished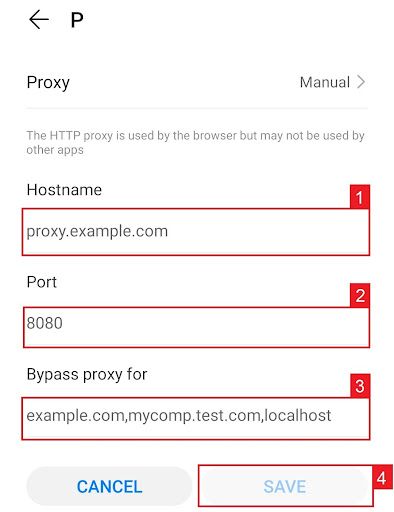 Note: You can enter hostnames or ip addresses here
If you chose Auto configuration, simply:
Enter your proxy service's .PAC url.
Tap "Save"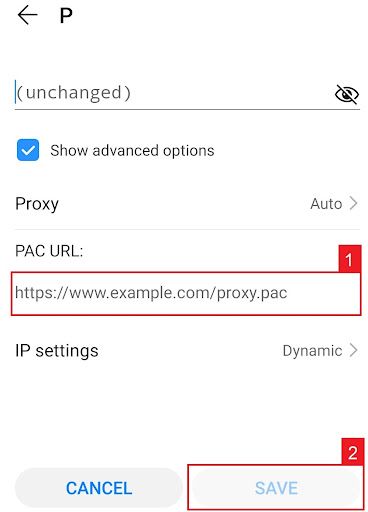 Note: Your service provider or network administrator will give you your required .PAC file.
For iPhone:
Step 1. Go to your Iphone's Settings app.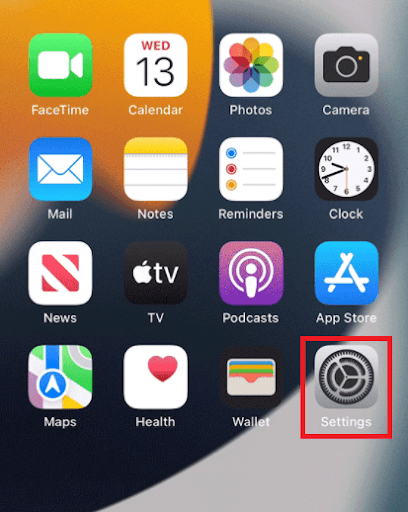 Step 2. Click on "Wifi"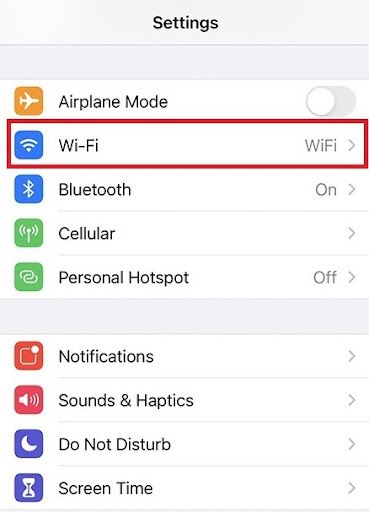 Step 3. Connect to the wi-fi network you want to use a proxy with and then tap on it again.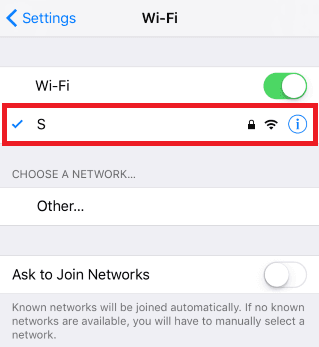 Step 4. Scroll down to the bottom and you will see the "HTTP Proxy" option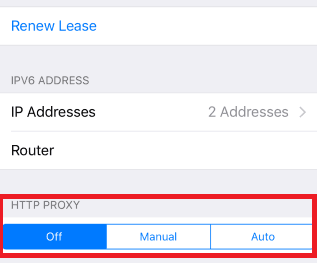 Configuring Your iPhone's Proxy Settings
After being redirected to your iPhone's proxy settings, you are then given two options to choose from: Manual proxy setup or automatic proxy setup. If you want automatic proxy detection for your proxy settings, choose the "Auto" option. Choose the "Manual" option if you want to utilize a specific ip address and port number.
If you choose the "Auto" option, your iPhone will then immediately check if a proxy is needed for your current network before automatically configuring your proxy settings. Your iPhone will not use a proxy server if it deems it to be unnecessary, but if you really want to use one then simply obtain an automatic proxy configuration script, or a .PAC file for short, and enter it in the url section as seen below.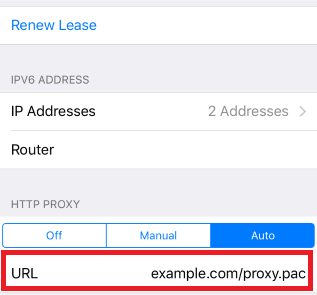 Note: You can get a .PAC file from your proxy service provider or your network administrator.
If you chose the "Manual" option then:
Enter the server address or a IP address
Enter the port number
If your proxy provider says that authentication is required for the proxy server, then turn this on.
Enter your authentication details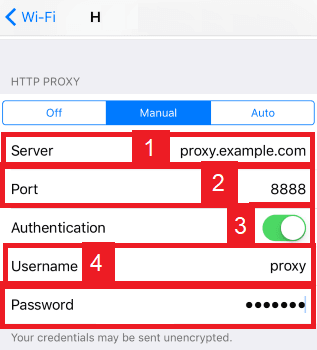 Congratulations! You have now finished configuring a Snapchat proxy server.