Microsoft Edge is the successor to Microsoft's first default web browser, famously known as Internet Explorer. Microsoft Edge is a better and faster browser that is optimized to give the user a more modern browsing experience. You can use Microsoft Edge across multiple devices and it even has support for Linux OS! It also adds a lot more features, including a built-in Internet Explorer mode for compatibility towards older, legacy websites and the ability to organize any web pages you visit.
Another great feature is Microsoft Edge's privacy and security protection. It offers highly rated protection against phishing and malware attacks on Windows 10. It has a built-in password manager to store your passwords and it notifies you if any password breach has occurred. There are a lot of free extensions of vpns you can use. It also has a browsing mode for kids that is tailor-made to protect them while they're browsing. Another great way you can add to this protection and enjoy a more sophisticated experience is to install a proxy server on your device!
Installing a Microsoft Edge proxy server is pretty straightforward because it simply copies your system's proxy settings the same as what Google Chrome does. You don't have to do any additional proxy configuration. It's the reason Microsoft Edge is a great browser to install proxies on!
How To Set Up a Proxy On Microsoft Edge
This is a comprehensive guide to show you how to install a proxy server in Microsoft Edge.
Here are the things you need to do:
Go to Microsoft Edge proxy settings
Choose an option you want to go with: automatic proxy setup or manual proxy setup
Input the necessary information for either option
Click "OK" to save!
Setting Up Microsoft Edge's Proxy Settings
Step 1. Open the Microsoft Edge Browser and click on the horizontally aligned buttons at the top-right corner.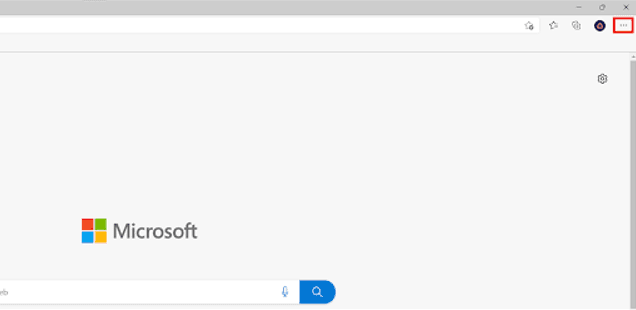 Step 2. On the Edge menu, select Settings.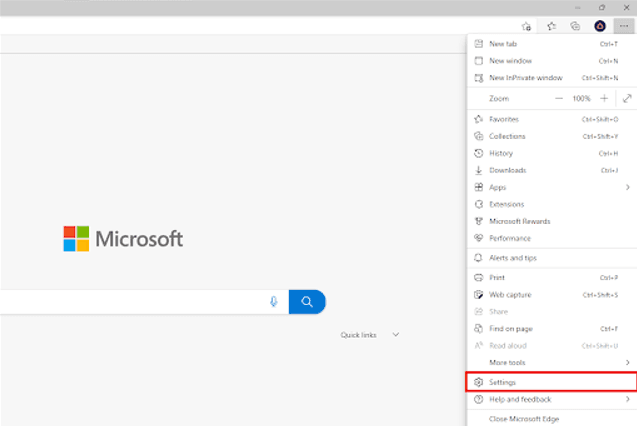 Step 3. Click on **System and Performance **and then select Open your computer's proxy settings.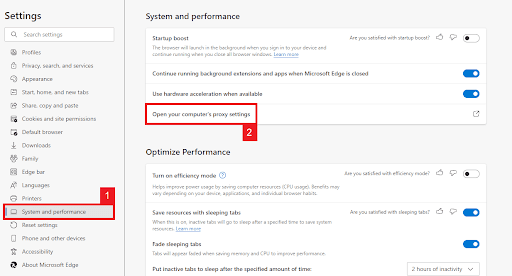 Alternatively, you can search for "Proxy" in the search bar located at the top left and then click on Open your computer's proxy settings.

Now, you should be redirected to your system's proxy settings. Below is a more detailed description of how to configure your system's proxy settings.
Configuring Your System's Proxy Settings
For Windows
You are now given two options: automatically configure your proxy settings or manually input them yourself. If you want automatic detection, choose the first option Automatic Proxy Setup and if you want to utilize a specific IP address and port number then choose the second option Manual Proxy Setup.
If you chose Automatic Proxy Setup, then:
Turn on Automatically detect Settings
Turn on Use setup script
Enter the script address
Click Save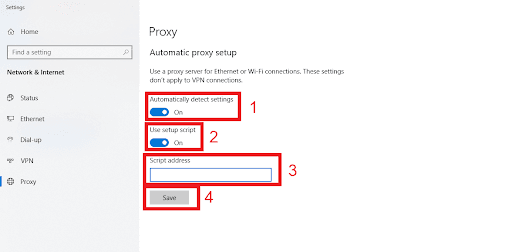 If you chose Manual Proxy Setup, then:
Turn on Use a proxy server
Input both server address and port number
If you have any addresses you would like to visit without a proxy, enter them here
Turn on Don't use the proxy server for local addresses check box if you want to access a local server without a proxy
Click Save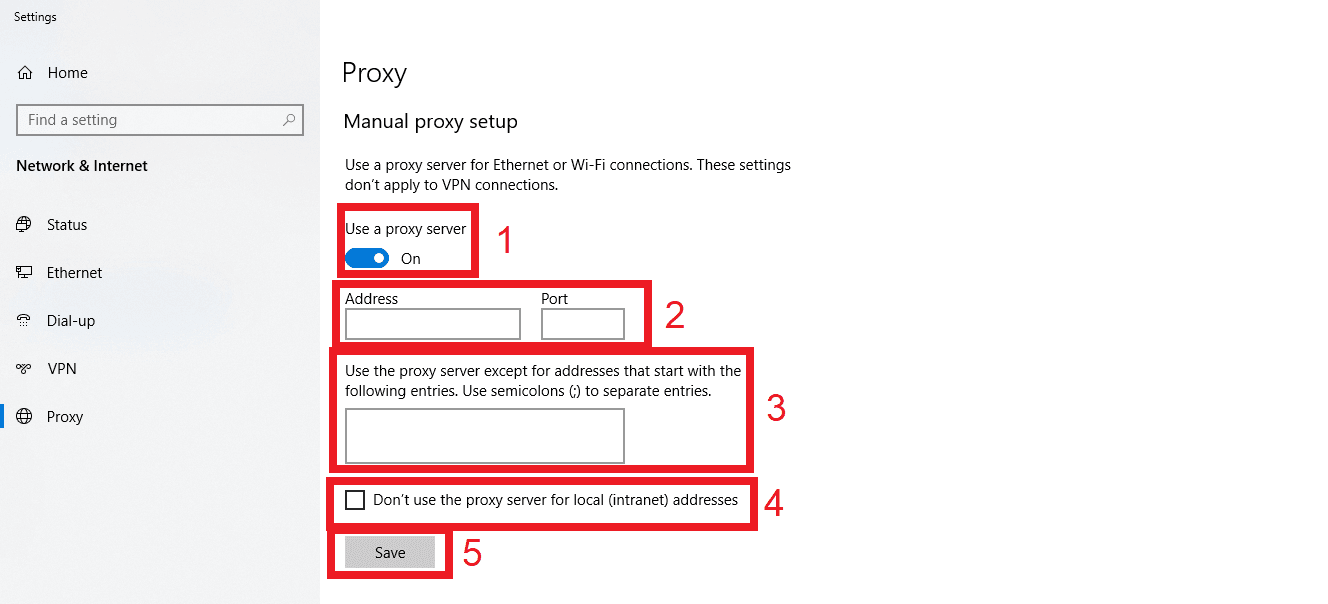 For MacOS
You only have one option in MacOS which is to manually configure your proxy server but you will be given a variety of proxy options to choose from like a HTTP proxy or a SOCKS proxy.
Here are the steps to follow:
Select which proxy IP protocol you want to configure. This depends on which protocols your proxy service provider offers.
Turn on Secure Web Proxy
Input the Proxy Server Address and Port Number
Click OK to save the configurations
Note: You may be prompted for your Mac user password to save your settings.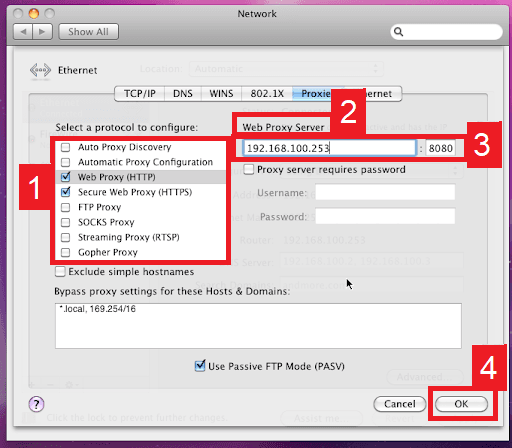 Congratulations! You have now finished your configuration for a Microsoft Edge proxy server! Do note that the first time you visit a website after setting it up, a prompt will pop-up asking for your login credentials from your proxy account.
Configuring Your Mobile Device's Proxy Settings
To setup a proxy server for your phone's Microsoft Edge, simple configure it's proxy settings. A mobile device would automatically apply it's proxy server to all web browsers you will use. This is applicable for both an Android and an iPhone. Here's a thorough guide for Android and another one for iPhone.