Windows, or Microsoft Windows, is the operating system that's developed by Microsoft for personal computers. It's the most popular operating system in the world, with more than 1.4 billion devices running on Windows. Ever since its first initial release, there have been multiple versions of Windows with the latest version being Windows 11.
You can utilize proxies if you want to optimize your time when using your Windows computer. A Windows proxy has many useful cases even for the ordinary user. If you want to fully protect your online identity when browsing the internet, you can use a Windows proxy as it will hide your IP address from any website you visit.
If you're experiencing slow internet connection and want to connect to a faster one, you can do this through a Windows proxy network. You won't have to deal with constant buffers when browsing the internet or in-game lag when playing a game.
When you want to do advanced tasks like automation or web scraping, you would also need a Windows proxy to prevent your account and IP address from being banned. With a Windows proxy, websites will think that your bot is a genuine user instead of it being a bot.
Let's set up a Windows proxy server.
How To Use Proxies With Windows
To set up proxies in Windows, simply search for "Proxy Settings" in your windows search bar and open the search result.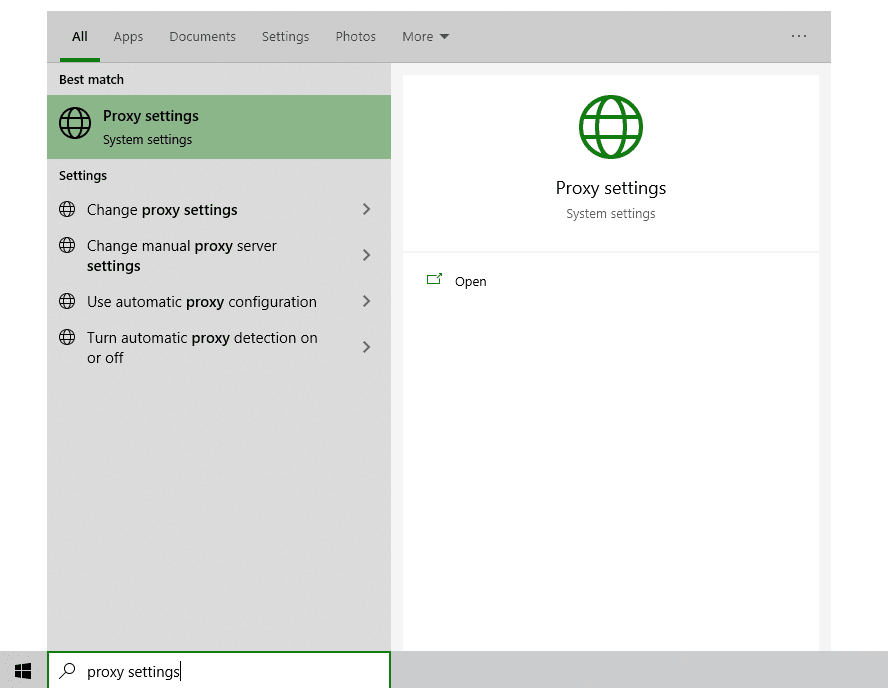 You are then given two options to choose from: Automatic proxy setup or Manual proxy setup. If you want windows to automatically detect your proxy settings, choose the first option. Choose the second option if you want to utilize a specific ip address and port number.
If you chose the first option, then:
Turn on Automatically detect Settings
Turn on Use setup script
Enter the script address
Click Save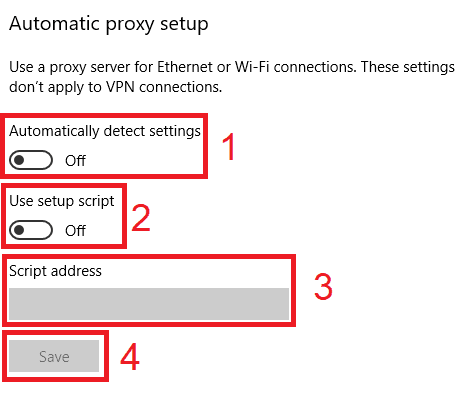 If you chose the second option, then:
Turn on Use a proxy server
Input both server address and port number
If you have any addresses you would like to visit without a proxy, enter them here
Turn on Don't use the proxy server for local addresses check box if you want to access a local server without a proxy
Click Save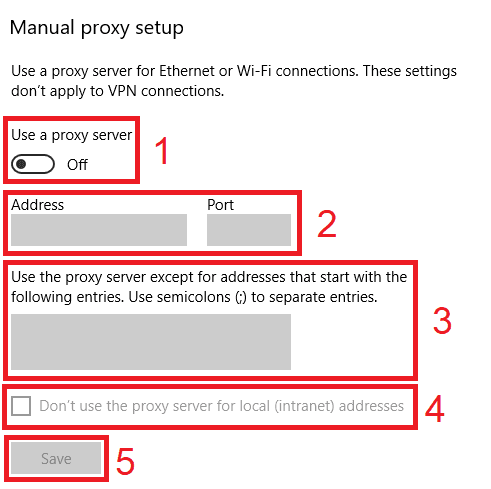 Image Alt Text: Windows Automatic Proxy Setup
Congratulations! You have now finished configuring your Windows proxy server. Note that the first time you visit any website, there will be a pop up asking for your login credentials.