Known as a micro-blogging site, Twitter is a social media platform where its users can post micro-blogs which are referred to as "tweets". It's among the leading social networks worldwide with over 400 million users. The number of characters a user can use on a single tweet is limited to 280 so users are forced to have a short and clever use of their language.
Remarkably, this imposed limit is what has made Twitter so popular. Even if the character restriction has made it challenging to write, it has also made scanning tweets brief and easy. You can follow friends and family or any twitter account you may find interesting and receive updates anytime they tweet something. Twitter has even become a source of daily news of what's currently happening in the world because the people there are tweeting and retweeting about it. The people on Twitter have become mini-journalists in their own rights.
Like any other popular social media, Twitter has also become a marketing tool for any business that wants to advertise their products or services. The problem is that a single account is not enough to successfully do so. Any individual or company always requires multiple Twitter accounts to succeed in marketing their products and reaching their target audience. They would then be met by another problem which is that Twitter bans accounts that are using the same IP address. Luckily, this can be bypassed with the use of a Twitter proxy.
Twitter proxies work by hiding your personal IP address and masking it with its own IP address. This enables marketers to create an unlimited number of accounts with real IP addresses from various different locations basically preventing their accounts from being banned. By using Twitter bots, they can now do web scraping for any information they want from their target audience or competitors and drive engagements for their brands and products.
The best Twitter proxy would be residential proxies. Residential proxies use real IP addresses from actual people effectively minimizing the chances of you getting flagged and banned by Twitter. Let's get started!
Note: If you're using a Twitter proxy specifically for managing a bot or any other automation tool, then your process would be slightly different but you can usually find the instructions on how to do that at where you got your bot.
How To Use Proxies With Twitter
For Windows:
To set up proxies in Windows, simply search for "Proxy Settings" in your windows search bar and open the search result.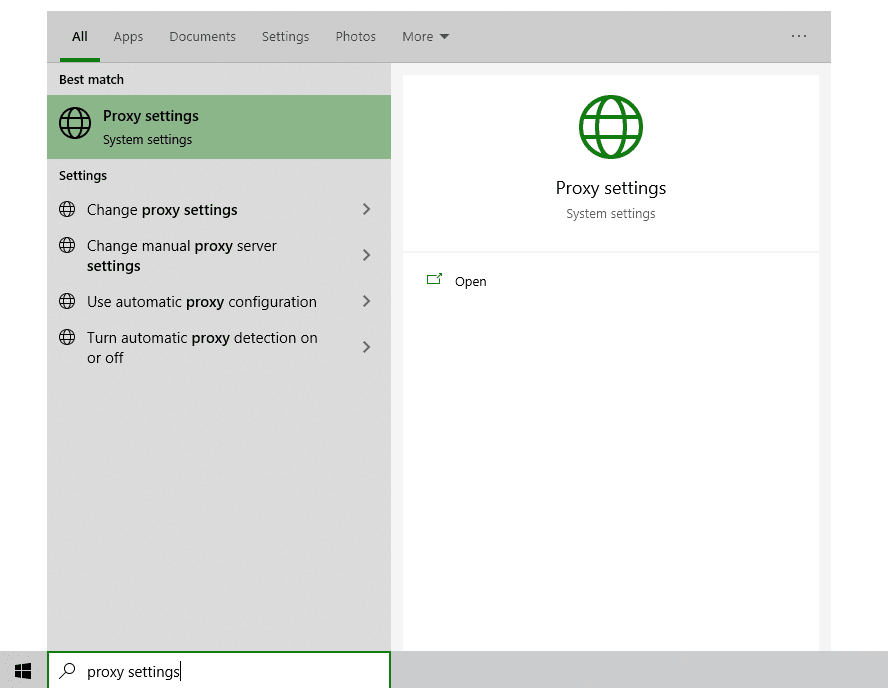 You are then given two options to choose from: Automatic proxy setup or Manual proxy setup. If you want windows to automatically detect your proxy settings, choose the first option. Choose the second option if you want to utilize a specific ip address and port number.
If you chose the first option, then:
Turn on Automatically detect Settings
Turn on Use setup script
Enter the script address
Click Save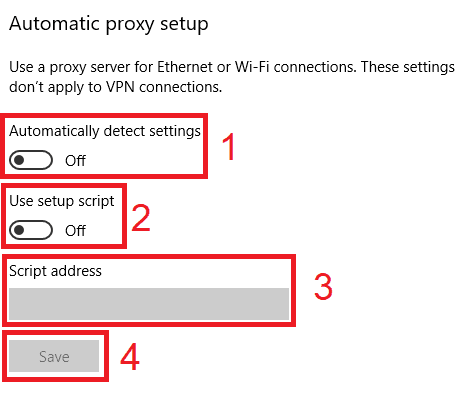 If you chose the second option, then:
Turn on Use a proxy server
Input both server address and port number
If you have any addresses you would like to visit without a proxy, enter them here
Turn on Don't use the proxy server for local addresses check box if you want to access a local server without a proxy
Click Save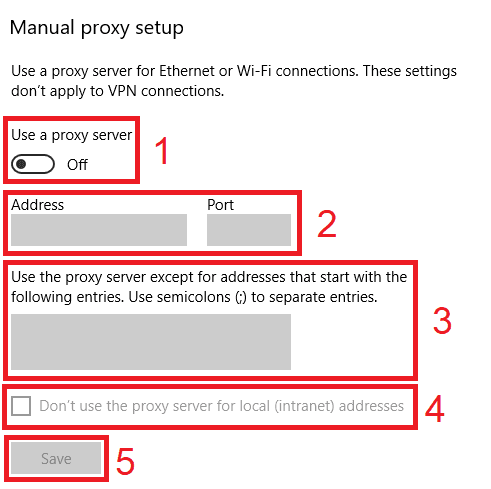 For Mac.
To start configuring your proxy settings in MacOS, simply:
Step 1. Click on the Apple Icon.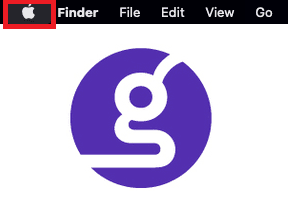 Step 2. On the drop down menu, click on "System Preferences".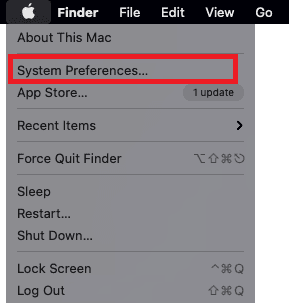 Step 3. Click on "Network"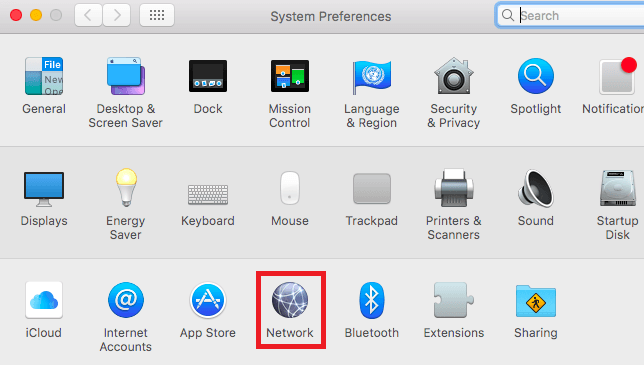 Step 4. Click on "Advanced"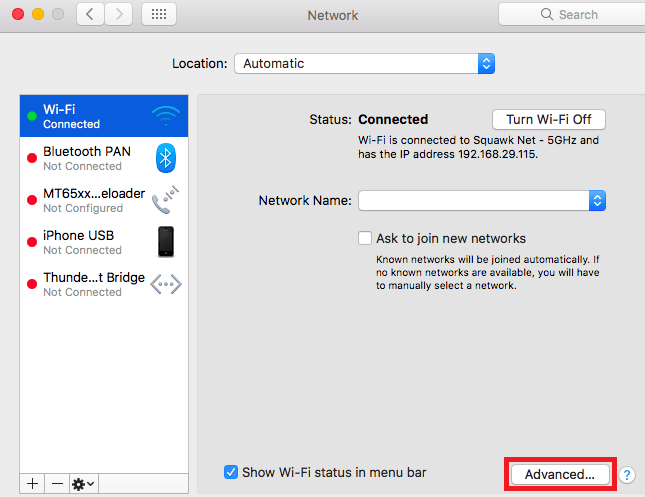 Note: Make sure to connect to your wi-fi first.
Step 5. Click on "Proxies"

This should then redirect you to MacOS proxy settings. MacOS is more straightforward compared to windows. You only have one option which is to manually configure your proxy server.
Here are the steps to follow:
Select which proxy IP protocol you want to configure. This depends on which protocols your proxy service provider offers.
Turn on Secure Web Proxy
Input the Proxy Server Address and Port Number
Click OK to save the configurations
Note: You may be prompted for your Mac user password to save your settings.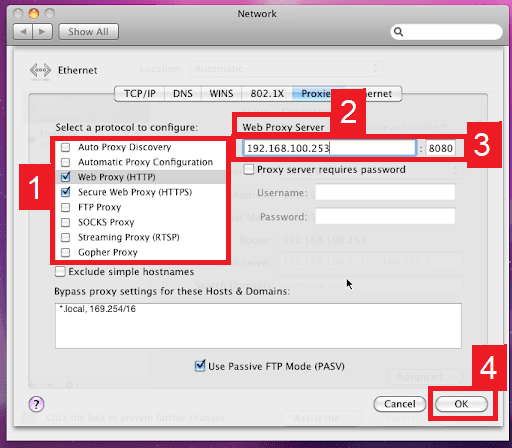 For Mobile:
To set up mobile proxies for Twitter, simply configure your phone's proxy settings. Twitter's proxy settings are copied from your phone's proxy settings whenever you use it. This is applicable for both Android and IOS. Here's a thorough guide for Android and another one for iPhone.
Congratulations! You have now finished configuring a proxy server for Twitter. Note that the first time you visit Pinterest, there will be a pop up asking for your login credentials.
Note: Make sure that the web browser you're using for Twitter is automatically copying your system's proxy settings. It's recommended to use Google Chrome because it automatically does this.